2023 Community Service Award Recipient
This award is presented to APEGA members who are recognized by their peers for outstanding contributions to society.
Matthew Oliver, CD, P.Eng., M.Div., M.Eng.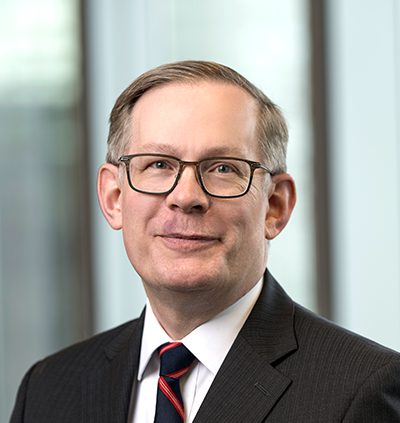 Every interaction professional engineer Matthew Oliver, CD, M.Div., M.Eng., has with the communities he touches is directed by his personal beliefs, lived experiences, and intellectual pursuits. He considers that which he knows he'll never fully understand—the invisible effects we have on one another and our universe. "There are things you're not aware of, and your behaviour will influence all of those invisible things, whether you realize it or not."
Oliver strives to have a positive effect on his communities, which he believes extend far past his immediate reach. His Indigenous beliefs—he is a Métis person—guide him to treat relationships with a commitment to responsibility, respect, and reciprocation. "The foundation of this is love, and when your inner intentionality reflects that, it comes across in the way you interact with people."
He embodies what the Nêhiyawak call miyo pimâtisiwin (living a good life) and is led by Anishinaabe bimaadiziwin, a term from his Saulteaux ancestry that means doing things in a good way. This good way is reflected in his advocacy to protect public safety. He leverages his experience to examine engineering failures and teach others how to avoid them in the future. Throughout the COVID-19 pandemic, he advocated for and supported improved ventilation and filtration in public spaces, and encouraged the widespread use of respirators. In his previous role as the deputy registrar and chief regulatory officer at APEGA, he improved processes to ensure continued public safety while volunteering with Engineers Canada and Engineers Geoscientists British Columbia to help them do the same.
Oliver also offered his Métis perspective at a Truth and Reconciliation Commission of Canada event in 2014 and spent a decade facilitating KAIROS Canada's Blanket Exercise workshop, teaching the story of the country from an Indigenous perspective. He previously helped coordinate two reconciliation-focused art projects in Edmonton intended to increase awareness of Indigenous communities, and he delivers Indigenous worldview presentations to post-secondary engineering students that suggest new approaches to the profession.
Graciously guiding others along the paths of reconciliation and public safety, Oliver explains our interests and interactions overlap with reciprocity to "create exchanges we need at exactly that time."
His meaningful acts of good—seen and unseen—shift the communities around us, including that of professional engineers and geoscientists, for the better.
Awards and Distinctions
Golden Hawks Award (as a member of the Aerospace Engineering Test Establishment team), Royal Canadian Air Force Association (2001)
Canadian Forces' Decoration, Government of Canada (1995)
Governor General's Academic Medal – Gold, Royal Military College of Canada (1995)
Special Service Medal (NATO), Government of Canada (1995)
Professional Affiliations and Activities
Alternate Warden, Camp 6 (2023–present)
Chair, Senate, The King's University (2020–present)
Member, Board of Governors, The King's University (2020–present)
Syllabus Committee, Canadian Engineering Qualifications Board, Engineers Canada (2018–2021)
Academic Accreditation Reviewer, Canadian Engineering Accreditation Board, Engineers Canada (2016–2021)
Public Member, Academic Advisory Committee, Faculty of Nursing, MacEwan University (2014–2020)
Volunteer, National Event, Truth and Reconciliation Commission (2014)
Member, APEGA (1999–present)