Getting to know myAPEGA
Learn more about what to expect in APEGA's member and permit holder portal.
APEGA updated its online services for members and permit holders in 2021. The functions of the Member Self-Service Centre (MSSC) and the Company Self-Service Centre (CSSC) have been consolidated into a single services portal: myAPEGA.
Click a button below to see more information on this page.
Changes to CPD program Improvements in myAPEGA APEGA is now paperless
Who needs a myAPEGA account?

If you are a current or former member of APEGA, you can use your existing APEGA ID or the email on file with APEGA to access your myAPEGA account.
Current APEGA members

If you don't know your password, you can reset it on the login page or contact APEGA for support at 1-800-661-7020.
Applicants
If you are interested in applying to APEGA and have not previously created a myAPEGA account, you must do so before you can start your application.
Permit holders
If you are looking to access your company account on myAPEGA, you will need to access it as the senior officer or a company administrator.
Former members
If you are a former member of APEGA, you will be able to log in to myAPEGA. If you wish you reactivate your membership, you must apply for reinstatement.
A message from the Registrar & CEO
Hello everyone,
We are excited to announce that our new portal, myAPEGA, is here! Planning for myAPEGA started in 2018 with a survey to our members and permit holders. Taking your feedback to heart, we designed this new portal to improve your experience and make it easier to deliver your regulatory requirements.
myAPEGA will facilitate the maintenance of your contact information, the completion of your annual renewal, and the understanding of your regulatory responsibilities. From myAPEGA, you can easily purchase stamps and certificates, eliminating the current manual processes and improving the experience and efficiency.
For our permit holders, you will be able to share the responsibility of maintaining your permit with other individuals in your company. The company dashboard provides a single summary of your critical information, enabling you to monitor the status of your permit.
I'm looking forward to sharing this exciting milestone with you. At your next renewal, you will be able to complete the annual declaration, submit your payment, and track your continuing professional development hours easily and quickly within myAPEGA. When you do, let us know what you think of the new tool by emailing us at [email protected].
Thank you,
Jay Nagendran, P.Eng., FCAE, ICD.D, FEC, FGC (Hon.)
APEGA Registrar & CEO
Previous Registrar & CEO Updates

We asked, you answered


We asked you how APEGA could improve your membership experience. You told us that our Member Self-Service Centre (MSSC) and the Company Self-Service Centre (CSSC) portals were out of date and did not always provide you with the tools and resources needed to help track and manage your professional obligations.

As a result of your feedback, we are making important changes. In 2021, we will be consolidating functions of the MSSC and the CSSC into a single modern portal called myAPEGA. Our goal with myAPEGA is to provide you with easy access to the information you need, when you need it, and in a format that helps you make effective decisions about your practice.

As APEGA registrants and permit holders, you are part of an exclusive community with important responsibilities in helping to keep Alberta safe and resilient. This year we are very proud to be delivering you enhanced tools that will make it easier for you to understand and manage these professional obligations.

Jay Nagendran, P.Eng., FCAE, ICD.D, FEC, FGC (Hon.)
Registrar & CEO
Changes to the CPD Program in myAPEGA
Update your CPD
Log in to your myAPEGA dashboard to check your annual renewal date and ensure your CPD is up to date.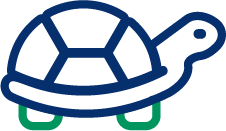 What You Told Us
Hard to find the right information
Communication by mail is slow
Slow response time
Too many forms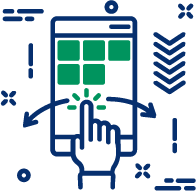 What You Need
Modern online services
Easier way to find the services you need
Improved self-service options
Mobile-enabled
myAPEGA Benefits for Members

Understand and manage your regulatory obligations using the dashboard
Receive notifications about your activities and tasks to complete
Easily view and update your personal information such as legal name, address, and contact information
Print, download, or show your registrant card using your mobile phone or tablet
Manage and pay your invoices online
Submit the annual declaration to confirm your contact information and stay on top of your regulatory obligations
View, download, or print your receipts
Purchase select products online without needing to complete and submit stand-alone forms
Apply online for a dues reduction and submit a non-practising declaration
Track and manage all your Continuing Professional Development Program information in one place
View your status with APEGA and be informed of your current good-standing status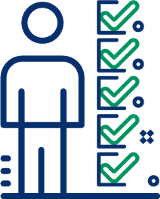 myAPEGA Benefits for Permit Holders
Receive a unique ID and password for each user
Assign different permissions to each user based on their role in managing the permit
View regulatory requirements on the permit dashboard
Receive notifications about permit activities and tasks to complete
Update company profile information such as legal name, address, and contact information
Submit online requests to update the senior officer, add a Responsible Member, and cancel your permit
Easily search, add, review, and change the employees listed on the permit
View, download, or print invoices and receipts
Purchase select products online without needing to complete and submit stand-alone forms
Enjoy improved security and an improved audit function for all permit transactions
Check your myAPEGA account regularly
As of June 15, 2021, APEGA has gone paperless! We will no longer issue paper renewal packages to our members and permit holders. Your next invoice will be posted to your myAPEGA account, and your registrant card and receipts are now online.
Update your contact information on myAPEGA, including verifying your email address, to ensure you receive important reminders about your APEGA membership.