As a volunteer, you are a key part of the self-regulation of engineering and geoscience. With your help and expertise, APEGA maintains the public trust and engages the science, technology, engineering, and math (STEM) communities. Are you interested in ensuring only qualified applicants become members? Do you want to mentor and share your expertise with fellow members? Do you believe in the importance of being a role model for the next generation? If you said yes, we have the volunteer opportunities for you.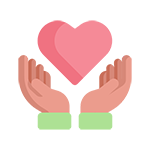 1382 volunteers contributed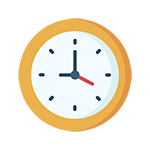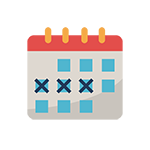 across more than 70 opportunities
How Can You Share Your Passion for Your Profession?
Volunteer Eligibility
APEGA welcomes members in good standing at all stages of their careers, whether experienced professionals or members-in-training. Many of our opportunities are also open to non-members.
Upcoming PD Workshops for Volunteers
As an APEGA volunteer, you are eligible to participate in free professional development workshops on a variety of topics relevant to today's industry and your work as an APEGA Volunteer. We have a number of informative topics coming up, including:
Conflict Resolution (Apr. 26, 2023)
Tactical Empathy (Apr. 27, 2023)
Risk Management (May 9, 2023)
Let's Get Talking Again (May 17, 2023)
To register for these sessions, please login to your Better Impact account. You will see registration links on the dashboard of your volunteer profile under news.
If you have any questions about the upcoming sessions, or are having difficulty registering, please contact [email protected]
---

Non-APEGA Volunteer Opportunities
Canada-Wide Science Fair 2023
APEGA is grateful for the opportunity to be a sponsor of the Canada-Wide Science Fair (CWSF) on May 15-17, 2023. This incredible event is the country's largest annual youth science, technology, engineering, and mathematics (STEM) event, bringing together top young scientists and their projects as selected by our national network of over 100 regional STEM fairs in every province and territory.
They are currently seeking volunteers to participate as judges for this event. To be selected as a judge, you will need one or more of the following qualifications: a PhD, P.Eng. designation, MSc or M.Eng. with professional experience in a relevant field, B.Eng. or BSc with 10 years or more of professional experience in a relevant field.
Roots2STEM is seeking volunteers for the 2023 Calgary Maker Faire on May 13-14, 2023.

The Calgary Maker Faire is an outstanding opportunity for Makers of all ages to showcase their talents. The 2023 Calgary Maker Faire will take place at BMO Centre on the Stampede Grounds.

Students and makers can show off art, crafts, or STEM projects. Schools or students can have a free booth to showcase their project. At Roots2STEM, we believe that students not only have great ideas, but that they have a different and fresh perspective.

Volunteers will receive a free pass for the event.

The Safety Codes Council (SCC) plays a key role in the safety of structures and systems in Alberta by working with partners and stakeholders to ensure that Alberta is designed and built with public safety in mind. To support the important work of the SCC, APEGA seeks professional members to represent the association and act in the public interest as volunteers on the SCC working group and its sub-councils.

Currently, APEGA is seeking a professional member with extensive experience in plumbing systems and related codes to serve as an APEGA representative on the Plumbing Sub-Council of the Safety Codes Council.

The successful applicant for this volunteer role will provide the SCC with the perspective of an APEGA professional member who is conversant and active in working with plumbing and associated plumbing codes. Additionally, the APEGA professional member will provide formalized continuous feedback loop between APEGA and the Safety Codes Plumbing Sub-Council.
Volunteer Profiles
Get to know APEGA's volunteers. We will be featuring some of our amazing members in this space, so check back often!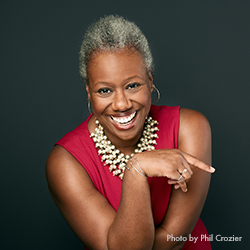 Heather Campbell, P.Eng., LLM
Heather Campbell, P.Eng., is more than just the first female engineer in her extended family—she's a dedicated volunteer and a fierce anti-racism advocate who was recently appointed to the Calgary Police Commission.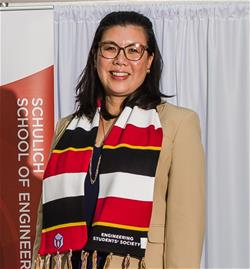 Nannette Ho-Covernton, P.Eng., FEC, FGC (Hon.)
Nannette's volunteer work stems from an unwavering belief in the importance of helping others.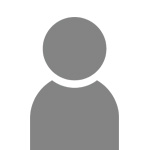 Who will we feature next?
Do you know a great volunteer who inspires you?
Contact [email protected] to start the conversation!