2018 Centennial Leadership Award Recipient
This award is presented to members of APEGA who have attained the highest distinction relating to engineering or geoscience through directorship of an outstanding project, original research or inventions, or an exemplary career in teaching.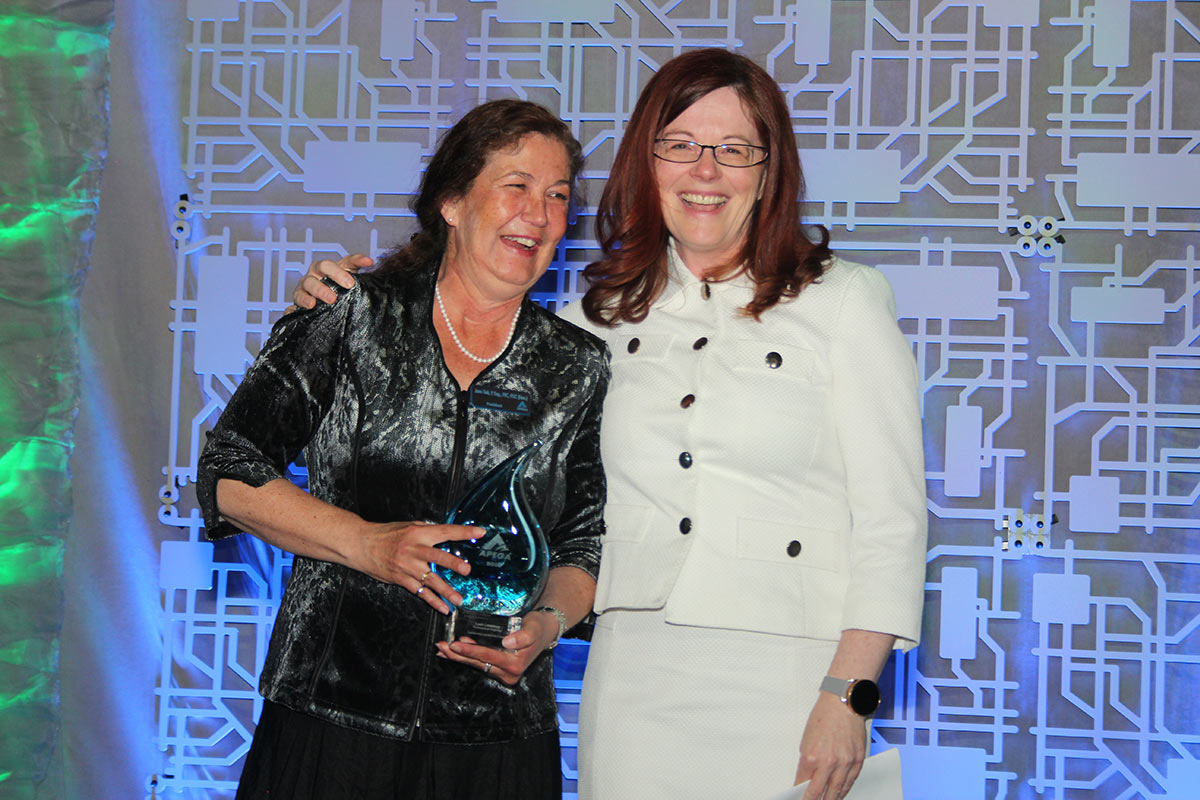 Leah Lawrence, P.Eng., returned to Alberta in 1994 with a degree in industrial systems engineering from the University of Regina. Those first few months are still vivid in her mind's eye. The province was electric with possibility in business, in volunteering, and in life. Albertans were eager and engaged, readily starting businesses and organizations, and they were taking risks, innovating, and finding solutions to complex problems. She was surrounded by stories of inspiration.
Charged by Alberta's entrepreneurial culture, Ms. Lawrence started following her passion: the technology challenges related to climate change. That was more than 20 years ago, and she has never looked back. In 2012, Ms. Lawrence served as APEGA's President and was only the fourth female president since the Association's formation in 1920. In 2014, she served as the fourth female chair of the Calgary Chamber of Commerce.

In 2015, Ms. Lawrence took her experience and can-do attitude to Ottawa where she took on the role of President and CEO of Sustainable Development Technology Canada (SDTC). As the head of SDTC, her role as an advocate for entrepreneurship, engineering, and the environment had gone national. In 2017, SDTC received $400 million from the federal government, the single biggest one-time investment in the organization's history.
In her entrepreneurial ventures and with SDTC, Ms. Lawrence has advocated for and mentored hundreds of entrepreneurs in commercializing clean technology. In a letter to future leaders in a book commemorating the 125th anniversary of the Calgary Chamber of Commerce, Ms. Lawrence wrote: Be courageous. Never settle. Resist dogma. Follow your curiosity and intuition. Don't be afraid to fail, and when you inevitably do, try and do it graciously.