2018 Community Service Award Recipient
This award is presented to an individual who has made significant improvements to a community in need through efforts in the engineering or geoscience profession.
Reza Nasseri, CM, AOE, P.Eng.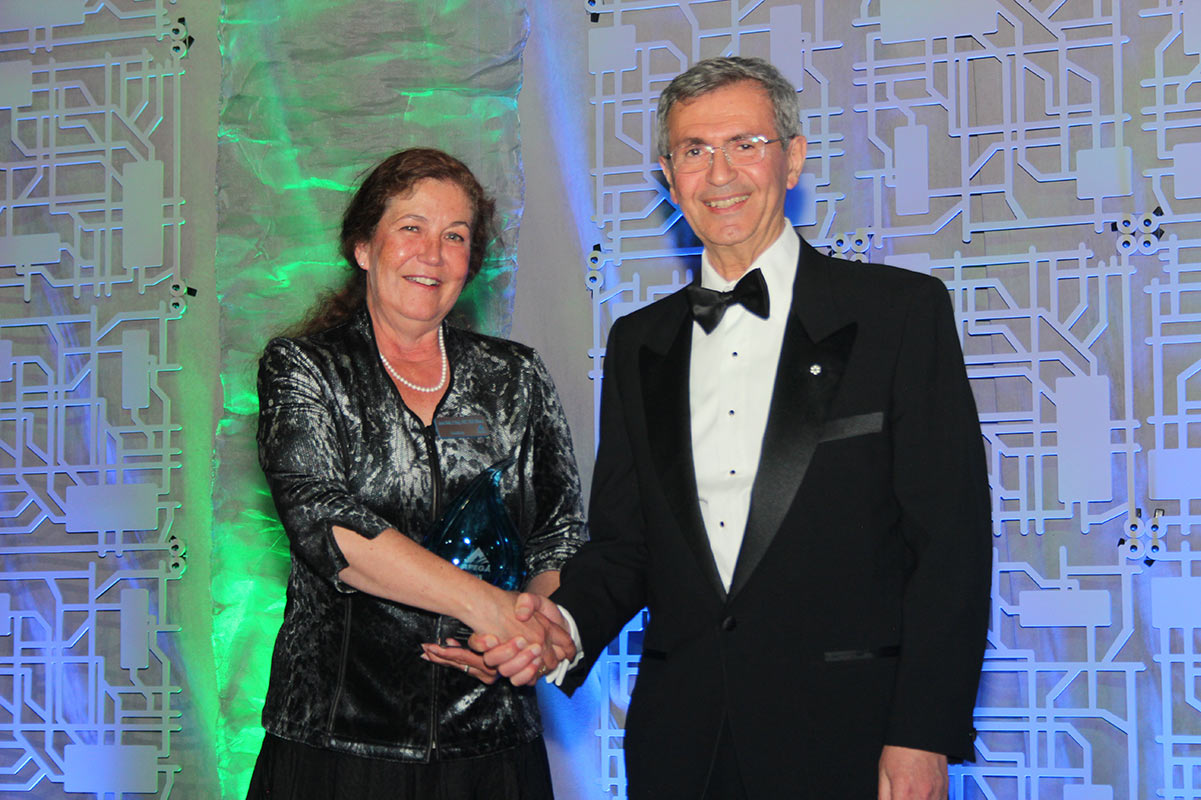 As his story goes, Reza Nasseri, P.Eng., arrived in Canada one cold December day in 1964 with less than $100 in his pocket, but with a wealth of ambition. He enrolled in civil engineering at the University of Alberta, but switched to electrical engineering after watching Neil Armstrong walk on the moon and being inspired by reading many science fiction books. Still, he never lost his passion for building and, in 1977, he co-founded a construction company that evolved into Landmark Homes.
Since 1996, Landmark has donated more than $11.5 million to various charitable and community initiatives, focusing on post-secondary education, health care, the arts, and programs for newcomers and the homeless. The University Hospital Foundation occupies a special spot on Mr. Nasseri's list—the hospital saved his brother's life. Since 1996, Mr. Nasseri has repaid the favour by donating $250,000 annually to the Foundation.
With a strong focus on his community, Mr. Nasseri and his family donated $10 million to the Faculty of Engineering at the University of Alberta in 2014 to create and run a space dedicated to fostering industrialization and sustainability in the construction industry. Notably, he invites his competitors to share in the advancements made so they can collectively improve the safety and efficiency of the construction industry. Placing generosity and service above profit, Mr. Nasseri is dedicated to improving society any way he can.