2020 Excellence in Education Award Recipient
This award is presented to members of APEGA who have made exemplary contributions to teaching and learning at a recognized post-secondary institution in Alberta.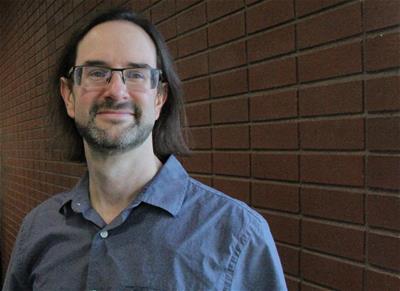 As a child in the 1980s, Jason Carey, P.Eng., PhD, discovered engineering through Astro Boy—a cartoon about a sentient robot boy with extraordinary abilities. "I saw it and exclaimed, 'I want to build that!'" he remembers. "My mother explained, 'That's what an engineer does.'"

Dr. Carey went on to earn undergraduate and master's degrees in mechanical engineering at the University of Ottawa and Queen's University in Kingston, respectively, before returning to Ottawa for his PhD. A career in academia was a natural choice, as it offered research freedom and teaching opportunities.

In 2004, he launched his career as an assistant professor in the University of Alberta's Department of Mechanical Engineering. From the start, Dr. Carey prioritized meaningful learning. He used multiple strategies to keep students engaged with the material—he was one of the first instructors in the department to use multimedia—and used a flipped classroom approach in which he delivered course fundamentals online and used class time for discussion.
Dr. Carey became an educational leader in the faculty, championing a greater focus on the development of communication and critical-thinking skills. He co-created an innovative mechanical engineering class inspired by TV's MythBusters through which students honed their analytical skills by tackling real-world conundrums. He also spearheaded the faculty's new Engineering Student Success Centre to aid first-year students in the transition from high school to university.

Now the associate dean of the Faculty of Engineering, Dr. Carey's commitment to education has expanded beyond his students: he has developed leadership seminars and funding programs for faculty members to improve their courses and classroom delivery.

Dr. Carey is a well-rounded academic who finds special meaning in teaching. "I think the biggest impact I can have is preparing the next generation of professional engineers who can go out there and change the world for the better."