2020 Women in Engineering and Geoscience Champion Award Recipient
This award is presented to an individual, team, or organization that supports women in engineering and geoscience with diversity initiatives and inspirational support.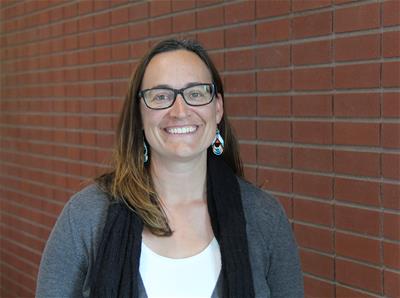 The daughter of a wildlife biologist and a physician, Ania Ulrich, P.Eng., PhD, grew up wanting to make a difference in the world.

At first, she set her sights on medicine—following in the footsteps of her mother and brother—but she didn't enjoy her studies. After meeting an environmental engineer, she decided to give engineering a shot, but had reservations. "I really didn't see a place for compassion or helping people in engineering." When she discovered the fields of bioremediation and environmental health-risk assessment, which offered more direct ways of helping people and communities, she knew she was on the right path.

That path took her to the University of Toronto to earn a PhD in chemical engineering with an environmental focus. After returning to Alberta to be closer to family, Dr. Ulrich began remediation work at Wabamun Lake, where a derailed CN train had spilled oil. She loved working with the community but living in an on-site trailer was tough. "I learnt a lot and grew as a human being, but I realized I wanted more control over my work environment and to teach."

In 2006, Dr. Ulrich joined the University of Alberta's Faculty of Engineering, becoming a full professor and Associate Dean of Outreach in 2017. She's a well-loved instructor, colleague, and mentor who challenges others to deeply consider the role of engineering in society.
She's also a long-time champion for diversity in engineering—a profession that hasn't traditionally reflected societal demographics, particularly gender equality. She has been involved in an extensive list of initiatives and programs designed to foster equality at all levels, from community outreach programs geared at K–12 girls, young women, and Indigenous youth, to mentorship programs for female faculty members. She started a male-allies group within her faculty that enables men to join in the fight for greater diversity, equality, and inclusivity, and she's been involved with improving policies and hiring practices. Her work paid off when, in 2019, the faculty offered positions to an equal number of men and women for the first time.
It's not easy work, but Dr. Ulrich approaches her advocacy work with compassion and empathy: "I've worked in different environments and learned that you have to meet people where they're at—whether or not you agree."