Outstanding Mentor Award Recipient
This award is presented to an individual who has excelled as a mentor and who have supported and contributed to their mentees' or proteges' ongoing development.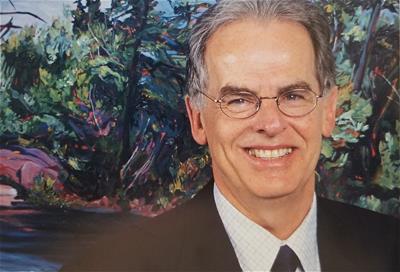 Growing up, James Popowich, P.Eng., was what his fellow Saskatchewanians called a stubble jumper—what those outside the province know as a grain farmer. "I grew up on a small farm and learned the value of a work ethic early on," he says.

As a young man, he had an opportunity to visit a potash mine in a nearby town, and he was fascinated by what he saw. "It was like they were running a combine underground," he exclaimed. Later, he would learn that mining and farming had more in common than just equipment: "It's about understanding how things work and productivity—making the most with what you have."

Mr. Popowich earned undergraduate and master's degrees in mining engineering at the University of Saskatchewan before beginning his five-decade career in the industry. He retired from Elk Valley Coal as president and CEO in 2006, but he hasn't stopped contributing to his chosen profession and the industry at large. He's still active with the Canadian Institute for Mining, Metallurgy and Petroleum and has held various directorships.

Before retiring, he noticed university graduates seemed less prepared for their careers than they could be. "Most graduates would spend the first couple of years in industry learning to use what they'd learned at school." Thus began his commitment to ensuring students and young professionals were poised to succeed by the time they entered the field. It's a calling he continues to answer through retirement because, as he explains, "it's just the right thing to do."

In the early 2000s, he joined an advisory committee at the University of Alberta's Faculty of Engineering to offer industry input on curriculum development. In 2012, he worked with Dr. Tim Joseph, P.Eng., to create the Alberta Chamber of Resources Design Studio at the university. In the studio, students solve real-world engineering problems with state-of-the-art technology and industry mentorship—something he refers to as scenario-based learning.

In the past 10 years, Mr. Popowich has mentored about 500 University of Alberta mining students, drawing on decades of experience of mentoring employees. Though he now calls Vernon, British Columbia, home, he travels to Edmonton several times a year to connect with students face to face and hear their project pitches. Working during his retirement, he insists, is worth it. "There's tremendous reward in seeing people think things through and saying, 'I got it!'"