2018 Early Accomplishment Award Recipient
This award is presented to APEGA members who are recognized by their peers for their integrity, expertise, and outstanding accomplishments in fields related to engineering or geoscience at an early stage in their professional career.
Nashaat Nassar, P.Eng., PhD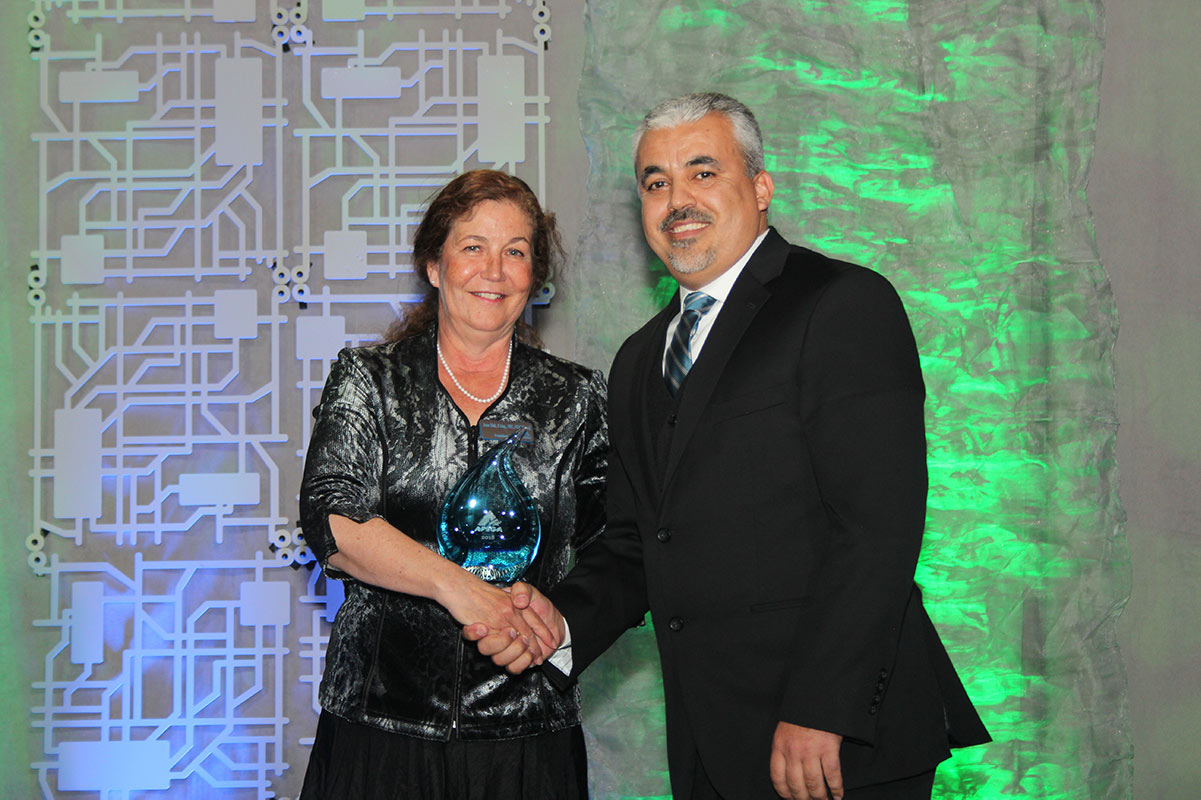 Since receiving his PhD in chemical and petroleum engineering at the University of Calgary (U of C) in 2008, Dr. Nashaat Nassar, P.Eng., has been busy. He's written more than 100 peer-reviewed publications, given more than 110 technical presentations, co-edited one book, and filed seven patents. His work has been quoted or used more than 2,500 times and his h-index, which measures the influence of his published work, is a notable 31. He's also spent a multitude of hours training and inspiring the next generation of bright professional engineers, contributing his time and talent to students and to the engineering community.
An associate professor in the U of C's Department of Chemical and Petroleum Engineering, he leads a diverse research group of PhD and master's students, as well as post-doctoral fellows and research associates. Together, they are researching how nanotechnology can innovate the CO2 capture and conversion, oil and gas, wastewater treatment, and natural gas–conditioning industries.

Receiving his APEGA designation in 2011, he's made time to teach more than 25 different courses, at graduate and undergraduate levels, and to act as an expert reviewer of several proposals and peer-reviewed journals. He has presented his work to many national and international audiences and has collaborated with academic research groups in the United States, Colombia, Mexico, India, and Spain. Dr. Nassar's goal is to develop practical solutions for the challenges faced by industry today, and in the nine years since earning his PhD, he's already made great strides.