2018 Environment and Sustainability Award Recipient
This award is presented to members of APEGA who have demonstrated excellence in the application of engineering or geoscientific methods towards preservation of the environment and the practice of sustainable development.
Fort McMurray Wildfire Cleanup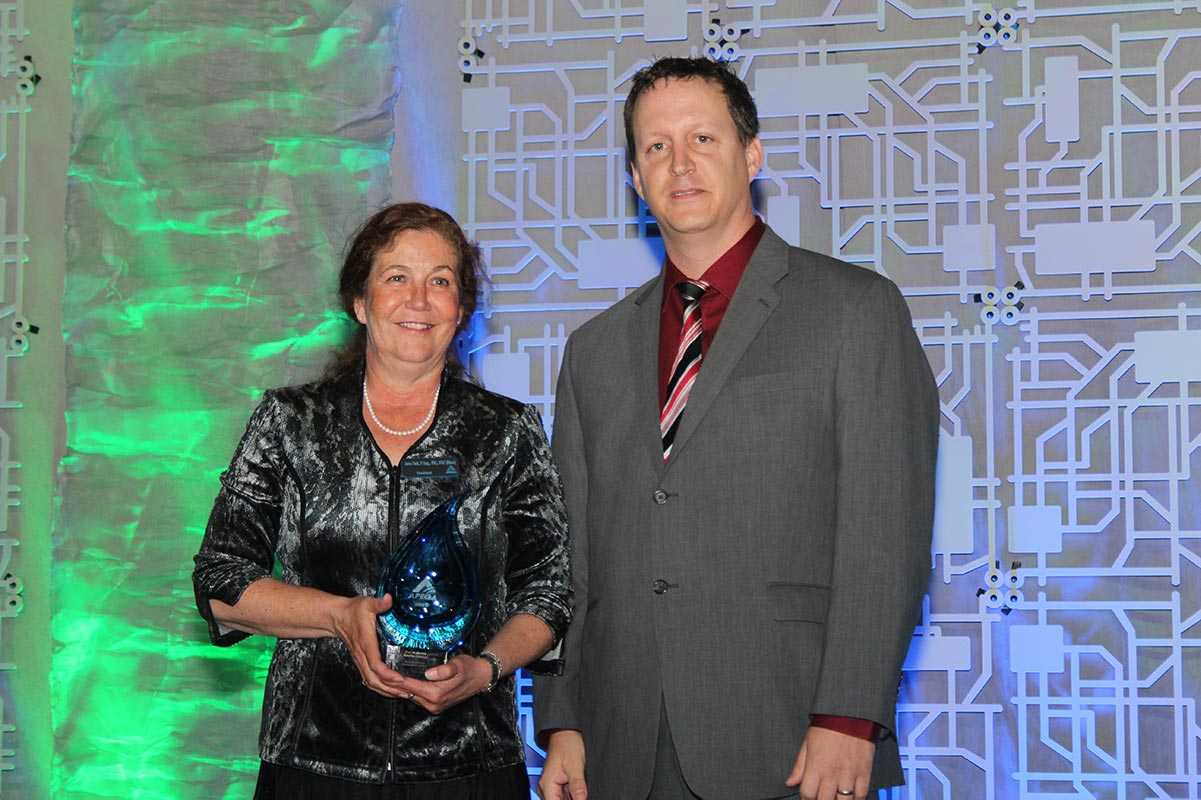 In May 2016, a wildfire ripped through the Regional Municipality of Wood Buffalo, forcing the evacuation of 88,000 residents and driving Alberta into a state of emergency for nearly two months. Fierce enough to create its own lightning, the fire devastated communities. By the time it was brought under control, it had destroyed more than 2,500 homes across nearly 590,000 hectares. Insurers pegged the damage at $3.58 billion, making it the costliest disaster in Canadian history.
The destruction called for a considerable remediation effort. With winter approaching, the Fort McMurray wildfire cleanup team had fewer than three months to remove ash and waste from more than 980 of the total damaged properties so Wood Buffalo could begin its reconstruction. Typically, waste removed from a disaster site often overwhelms landfills and burdens the environment. Determined to minimize the environmental impact and maximize time, the team planned its moves strategically.
The project was divided into steps with crews specializing in each task, increasing worker efficiency and providing time to consider what could be salvaged rather than discarded. Developers were invited to take what they could use for future projects—such as concrete for foundations—and recovery processing was done on site to avoid a backlog at recycling facilities. Waste deliveries were staggered to give the landfill time to prepare for the next one.

For a seamless transition between crews—and the reallocation of resources as necessary—the team developed a database to provide accurate and up-to-date information on assets and finances. Administrators used the database to assign work and to send immediate updates, and the local government and utility companies used it to streamline communication and tracking.

Overall, of the nearly 203,000 tonnes of waste removed from the disaster area, more than 70 per cent was reused or recycled.

The project was overseen by Specialized Property Evaluation Control Services and executed by Christina River Construction, with more than 50 companies directly contributing to its success. It was developed, implemented, and managed by:

Steve Taylor, P.Geo., Project Director
Gregory Parker, P.Eng., Project Manager
Josh Ruud, E.I.T., Project Coordinator