2022 Early Accomplishment Award Recipient
This award is presented to APEGA members who are recognized by their peers for their integrity, expertise, and outstanding accomplishments in fields related to engineering or geoscience at an early stage in their professional career.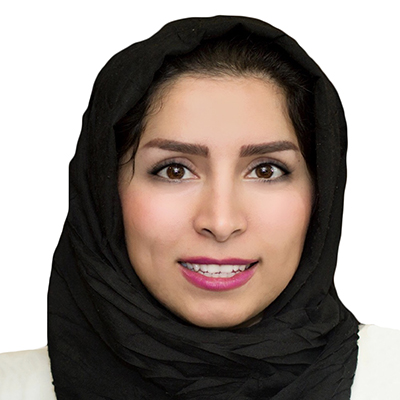 At the dawn of the current millennium, the world experienced a surge in technological advancements—from the emergence of BitTorrent and commercially available Bluetooth-equipped mobile phones, to sociable robots and the introduction of the first 3G networks.
Back then, professional engineer Hadis Karimipour, PhD, was a high school student in Iran, and she watched the new developments with fascination—especially the advancements in computing science, robotics, and artificial intelligence. Naturally adept at math and physics, she imagined a career in artificial intelligence and thought an education in electrical engineering would get her there.
In 2010, with a master's degree in electrical and electronic engineering in hand, she was working as a university lecturer in Iran when the country's energy sector suffered an unprecedented cyberattack. A 500-kilobyte worm, called Stuxnet, snaked its way through at least 14 of Iran's industrial sites before spreading to other industrial and energy-producing facilities all over the world. It was the first-known virus capable of crippling hardware.
The attack altered the trajectory of Dr. Karimipour's career path—she was captivated by the challenge of using artificial intelligence to provide security for critical infrastructure. She moved to Canada in 2011 to earn her PhD in electrical engineering at the University of Alberta and has spent the years since building frameworks to aid in the modelling of cybersecurity threats, building a prolific body of research work, and bridging theoretical knowledge with practical application.
Dr. Karimipour's list of achievements is long. She has been recognized as a senior member of the Institute of Electrical and Electronics Engineers—an honour bestowed upon only about eight per cent of its members. She has attracted more than $600,000 in competitive research funding. Her publications—two books and more than 80 articles—have made a global impact, with numerous citations garnering her an h-index of 24. She has also presented as a keynote speaker internationally. In 2021, IT World Canada listed her as one of the Top 20 Women in Cybersecurity. She has also been nominated as a Tier Two Canada Research Chair in Secure and Resilient Cyber-Physical Systems.
She further sows the seeds of change within the University of Calgary as the director of the Smart Cyber-Physical Lab, as a chair in the area of secure and reliable networked engineering systems, and as an associate professor. Through each of these roles, she instils in every graduate a powerful framework of knowledge that positions them as agents of positive change and disruption in the fields of machine learning and cybersecurity.