2018 Research Excellence Award Recipient
This award is presented to an individual, team, or project that has conducted research in engineering and geoscience that has improved our economic and social well-being.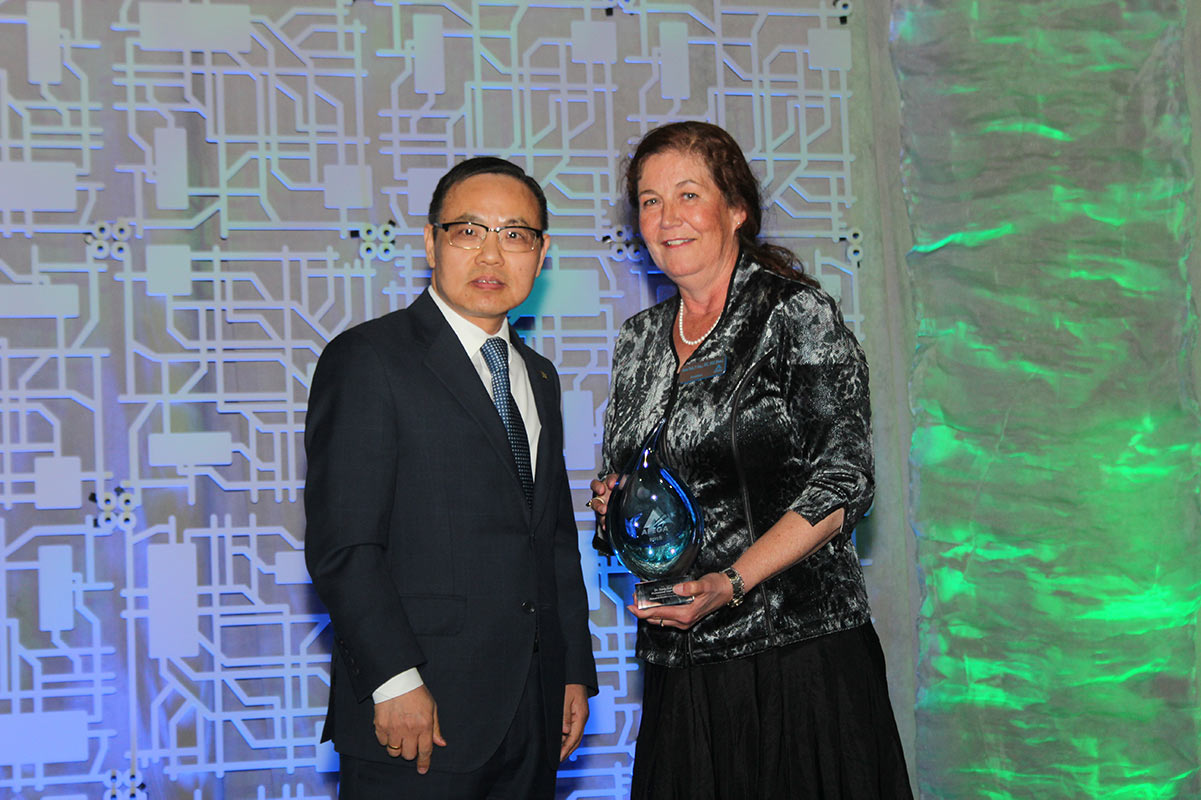 Dr. Yang Gao, P.Eng., has built his career on precision. A leading geomatics engineering researcher, his world-renowned studies make it easier and cheaper to include location technology on our electronic devices. By using a special algorithm to improve, correct, and simplify the Global Navigation Satellite System (GNSS)—responsible for global positioning—Dr. Gao is lowering costs associated with drones, smartphones, navigation systems, and more.
Global navigation satellites constantly send time-stamped data to receivers on the ground. By gathering and processing the information from navigation satellites, the receiver can pinpoint its location. Slight errors in the satellite feeds can lead to large errors in location, and that's where Dr. Gao steps in. Using a precise point positioning (PPP) algorithm to correct various error sources, Dr. Gao can improve location accuracy to within a few centimetres. And, by making the technology more affordable, he's opening it up to mass-market applications.
With international recognition as an authority in the field, Dr. Gao has published more than 290 journal and conference papers on his research and has transferred multiple software systems and patents to other businesses to benefit the industry. In 2017, he received the Thomas L. Thurlow Award from the Institute of Navigation for his contributions to and leadership in PPP and high-precision GNSS technology development and application. His success has contributed to the recognition of the University of Calgary's geomatics program as one of the world's top GNSS research centres and to Canada's technical innovation leadership in satellite navigation.