Save more with your membership
Job Loss Waiver of Premium: What You Need to Know
As an APEGA member, you are likely aware of the Engineers Canada Insurance Benefit plans underwritten by Manulife. Furthermore, as a member, you are eligible for this suite of insurance benefit offerings. You may be someone who already owns one or more of the product offerings available through this program. This brief article focuses on the Term Life insurance product specifically and is intended to raise awareness of a unique feature that is built-in to the Term Life insurance contract referred to as "Job Loss Waiver of Premium".
If you are one of those who already owns a Term Life policy through the Manulife Engineers Canada program, this article is for you.
Job Loss Waiver of Premium is a contractual feature of your Term Life policy whereby the insurance company will pause (i.e. waive) the billing of insurance premiums for up to a 12-month period in the event the insured person has experienced a loss of their job. To be eligible for this benefit, certain conditions must be met, specifically:
You have suffered a loss of your job/income, and
You are under the age of 65 on the date Job Loss occurred, and
You have provided satisfactory evidence to the insurance company of the Job Loss within 90-days of the Job Loss occurring.

As many APEGA members residing in Alberta and abroad have either already suffered a loss of their job in recent months (or are facing potential job loss in the future) due to the current pandemic, this is a feature of your policy that you may find valuable as it may offer some temporary financial relief.
The eligibility criteria will differ depending on whether you are an employee, or self-employed. For that reason, we encourage you to learn more by reading the policy wording for this feature and better understand under what conditions you'd be eligible for the Job Loss Waiver of Premium benefit.
Completed forms can be sent directly to Manulife at the following address:
Manulife
Affinity Markets
Claims Administration
PO Box 11023
Stn Centre-Ville
Montreal, QC, H3C 4V7
Should you need support in applying for this benefit, please contact Manulife at 1-800-387-0048.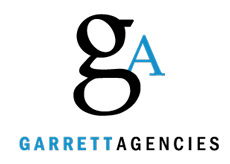 For insurance planning advice, plan features, benefits, premium details, or to apply, visit the Garrett Agencies Website or call 1-800-661-3300 (Monday to Friday, 8:30 a.m. to 4:30 p.m. MST).