Message from the Chair
The Edmonton branch connects members within the fields of engineering and geoscience in Alberta and beyond! We promote member growth, diversity, representation, and public engagement through various initiatives. This year we celebrate the 100th birthday of our association, APEGA. We welcome you to join us and make your impactful contribution in the community!
The Edmonton branch executive is made up of professionals of varying experiences, backgrounds, and disciplines volunteering to help promote the role of engineering and geoscience in the public realm. The executive undertakes many different initiatives to engage our members. The volunteer executive act as a bridge between the APEGA association, active members, and the general public. Whether it be social events, outreach events, mentorship, various regulatory volunteer positions, or legislative forums, there are many ways for each of us to contribute to the success, effectiveness, and purpose of our association.
The mission of the Edmonton branch is to highlight the value of engineering and geoscience as professions and to reinforce this role to the public and our community via our members. We will help make this value resonate so we can go beyond the output of our small executive team. If our members endorse our mission, this branch will have achieved its intent to promote engineering and geoscience and extend its importance to past, present, and future generations of leaders. It is the focus of the branch executive to provide opportunities to showcase our members passion so that they remain committed to their professions—all while still having fun!
We look forward to working and engaging with our members to help each person identify more deeply with their profession and continue their efforts toward public safety, innovation, and social good.
Branch Executive
The Branch Executives are members elected at the Annual General Meeting of each branch. They are governed by the Branch manual.
The following APEGA members are volunteering their time to be this year's Branch Executives.
Chair
Sophia Zhang, P.Eng.
Past-Chair
Andrew Liu, P.Eng., M.Eng.
Vice-Chair
Vahid Ayan, P.Eng.
Treasurer
Tara Wasilieff, P.Eng.
Secretary
Ernie Hui, P.Eng.
Members-at-Large
Andy Lai, E.I.T.
Holly Couillard, P.Geo.
Jacqueline Kohn, P.Geoph.
Jessica Vandenberghe, P.Eng.
Marla Snoddon, P.Eng.
Mihaela Ciulei, P.Eng.
Ryan Benvenuto, E.I.T.
Sanjay Patel, P.Eng.
Shiraz Kanji, P.Eng., FEC, FGC (Hon.)
Ujjawal Kumar, P.Eng.
Statistics
As of August 2020, the Edmonton Branch has:
1,055 Permit Holders

1,016 Engineering Permit Holders
16 Geoscience Permit Holders
23 Engineering and Geoscience Permit Holders

14,714 Members

10,882 Professional Members (15% Female)*

10,604 Professional Engineers
264 Professional Geoscientists
14 Dual Designations


3,832 Members-in-Training (22% Female)*

3,643 Engineers-in-Training
187 Geoscientists-in-Training
2 Dual Designations-in-Training
*APEGA aims to achieve 30% female professionals by 2030. Learn more about the 30 by 30 Initiative.
Get Connected
Connect with Your Branch
Join the Edmonton Branch's Facebook group to keep in touch with fellow professionals and find out what's new in your region.
See the Edmonton Branch events that have been coordinated by branch volunteers.
See APEGA's online events, open to Members everywhere.
Email [email protected] to contact the volunteers who manage the Branch. APEGA does not monitor this email account.
In addition to the executive, the Branch is supported by two APEGA staff members:
Mohamed El Daly, P.Eng., Director, Outreach and Product Services
Aila Jamali, Northern Alberta Branch Coordinator, who can be reached at

[email protected]
Connect with APEGA
Visit APEGA's events calendar to view branch events, professional development seminars, legislative review sessions, and more.
Read APEGA's news page, which includes Branch stories and other items of interest.
Contact APEGA directly with questions about your application or membership.
Sign up or unsubscribe for Branch newsletters and the e-PEG.
Communities
The following communities are part of the Edmonton Branch:
Abee
Alberta Beach
Alcomdale
Alcurve
Alpen Siding
Alsike
Andrew
Ardrossan
Armena
Aspen Beach
Athabasca
Atmore
Barrhead
Bawlf
Beaumont
Bellis
Berrymoor
Big Coulee
Bittern Lake
Bloomsbury
Bluffton
Bon Accord
Boyle
Breton
Bruce
Bruderheim
Buck Lake
Buford
Busby
Calahoo
Calmar
Camp Creek
Camrose
Cardiff
Carnwood
Caslan
Cherhill
Chipman
Chisholm
Clyde
Colinton
Cooking Lake
Coronado
Dapp
Darwell
Deville
Devon
Donatville
Duffield
Dunstable
Edberg
Edmonton
Edmonton Beach
Edwand
Egremont
Ellerslie
Ellscott
Enoch
Fallis
Falun
Fawcett
Ferintosh
Fisher Home
Fishing Lake
Flatbush
Fort Assiniboine
Fort Saskatchewan
Freedom
Genesee
Gibbons
Glenevis
Grassland
Gunn
Gwynne
Hamlin
Hay Lakes
Highridge
Highvale
Hilliard
Hoadley
Hobbema
Holden
Hylo
Island Lake
Itaska Beach
Jarvie
Josephburg
Kapasiwin
Kavanagh
Keephills
Kelsey
Kikino
Kingman
Kipp
Lac La Nonne
Lake Isle
Lamont
Lancaster Park
Lavoy
Leduc
Legal
Lindale
Lindbrook
Lisburn
Lone Pine
Looma
Ma-Me-O Beach
Manola
Meadowview
Meanook
Mearns
Menaik
Mewatha Beach
Michigan Centre
Millet
Mission Beach
Morinville
Mulhurst
Mundare
Namao
Neerlandia
Nestow
New Norway
New Sarepta
Newbrook
Nisku
North Cooking Lake
Ohaton
Onoway
Opal
Pendryl
Perryvale
Pibroch
Pickardville
Pipestone
Radway
Redwater
Rich Valley
Riviere Qui Barre
Rochester
Rolly View
Rosallind
Rossington
Round Hill
Royal Park
Ryley
Saddle Lake
Sandy Beach
Seba Beach
Sherwood Park
Shoal Creek
Silver Beach
Smoky Lake
South Cooking Lake
Spruce Grove
St. Albert
St. Francis
St. Michael
Stanger
Star
Stony Plain
Sundance Beach
Sunnybrook
Sunset Beach
Swan Hills
Tawatinau
Telfordville
Thorhild
Thorsby
Tiger Lily
Tofield
Tomahawk
Usona
Vega
Venice
Villeneuve
Vimy
Wabamun
Warburg
Warspite
Wasel
Waskatenau
Waterton Park
Waugh
Weasel Creek
West Cove
Westerose
Westlock
Wetaskiwin
Winfield
Winterburn
Wostok
Yeoford
Luncheon Sponsors 2019-20
The Edmonton Branch extends its thanks to the following sponsors for their support:
Platinum Sponsors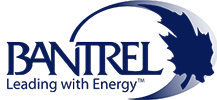 ---
Gold Sponsors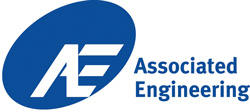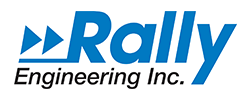 ---
Silver Sponsors