Save more with your membership
Shift Management: Culture and Leadership Connections Podcast
August feature
Finding Acceptance with Mark Minukas
Mark Minukas grew up believing that he needed to be right and to win to be accepted in the world. His experience as an engineer and work with the Navy reinforced those concepts. Questioning why people didn't respond well to his management style led him to a more expansive way of working. Through a focus on personal development combined with engineering skills and strategies, Mark grew from wanting to defeat everyone else to taking them along on the ride to success, a mental framework that has served him well through multiple career transitions.
September feature
Give It A Shot with Michael Hagley
Michael is a self-confessed discoverer, always trying to figure out how things work, a quality that served him well during his engineering course. He has now transitioned his career into coaching people from different industries and uses his engineering skills with management experience to get professional people to their dream careers.
October feature
The Alchemy of Success with Perry Marshall
Perry is a marketing consultant and entrepreneur who has guided clients like FanDuel and InfusionSoft from startup to hundreds of millions of dollars and is endorsed in FORBES and INC Magazine. He's consulted in over 300 industries and has a degree in Electrical Engineering.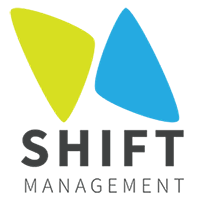 Shift Management offers career and transformational leadership coaching services to APEGA members and their spouses, for measurable and effective progress towards realizing professional and personal goals.