Applying for Council
To apply for consideration as an APEGA Council candidate, you must be a member in good standing with an eligible membership type and be able to commit to the duties for a three-year term. A gap analysis will be conducted annually to determine the competencies needed on Council, driving the recruitment priorities for the current election year. The competencies needed on Council will be published by APEGA every year.
This year, these competencies have been broken down into core and specialized categories. Every applicant must possess the core competencies and one or more of the prioritized specialized competencies.
Who is Eligible to Apply for Council?
Eligible
life members
professional members (P.Eng., P.Geo., P.Geol., or P.Geoph.)
professional licensees
Ineligible
applicants
exam candidates or students
licensees
honorary members
members-in-training (E.I.T. or G.I.T.)
provisional licensees

Applications for APEGA Council are open from Monday, Aug. 15 to Thursday, Sept. 22, 2022.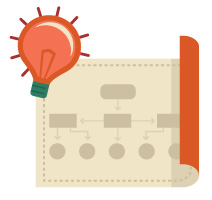 To apply for consideration as an APEGA Council candidate, you must complete the application process within the Better Impact volunteer system by 4:30 p.m. on Thursday, Sept. 22, 2022. This process is online-only. Paper applications will not be accepted.
To save your application, simply click the "submit" button. You will be able to return to edit or expand upon the submitted information by revisiting the application form up until the deadline. A link will be provided in your confirmation email to easily revisit the form.
Once the deadline has passed, no further edits to your application will be accepted.
Steps for Application
Polish your résumé or curriculum vitae (two-page maximum).
Complete written responses to help the Nominating Committee with its review.

Written responses to applicant submission questions (six questions, each response has a maximum of 250 words).
More information to come

Log in to the Better Impact volunteer system and submit your application.
Nominating Committee Assessment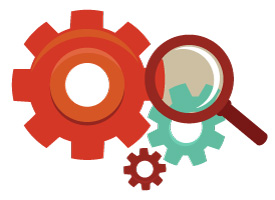 APEGA's main regulatory function is licensing individuals and companies that want to practise engineering and geoscience in Alberta. APEGA professionals and permit holders—companies and other organizations that practise engineering, geoscience, or both—have a shared commitment to public safety and well-being through the self-regulation of the professions. Serving the public interest is our privilege and our responsibility.
The Nominating Committee is responsible for ensuring APEGA voters are presented with candidates whose knowledge, skills, and attributes have been assessed through a transparent, formal, and structured process, and ideally who are broadly reflective of APEGA registrants.
The Nominating Committee conducts a gap analysis based on the needs identified by Council against each nominee's qualifications to confirm they have the competencies needed in this election cycle. This ensures Council comprises individuals with the right balance of competencies, resulting in a stronger and more effective Council.
During this process, the Nominating Committee:

reviews the materials submitted by the applicant
evaluates each nominee's qualifications, experience, and skills against the recruitment priorities for the current election year
conducts an interview with nominees whose qualifications, experience, skills, and professional and governance expertise align with the competencies required on Council for the upcoming election year (not all applicants are guaranteed an interview)
APEGA acknowledges people build their knowledge, skills, and qualifications in several ways.
Competent applicants with a breadth of backgrounds, perspectives, and experiences will be considered.
All nominees that are assessed to have the competencies needed in the current election cycle will be placed on the ballot.
Nominees who do not meet the requirements will not appear on the ballot.