Running for Council
To run for Council, you must be a member in good standing with an eligible membership type and be able to commit to the duties and a three-year term. APEGA publishes the top-ranked Council needs online each year.
Who is Eligible to Run for Council?
Eligible
Life Members
Professional Members (P.Eng., P.Geo., P.Geol., or P.Geoph.)
Professional Licensees
Ineligible
Applicants
Exam Candidates or Students
Licensees
Honorary Members
Members-in-Training (E.I.T. or G.I.T.)
Provisional Licensees
Nominations are now closed for the 2022 APEGA Council Election.
Voting for new Councillors as well as the new Council Executive will be open from February 7, 2022, to March 10, 2022.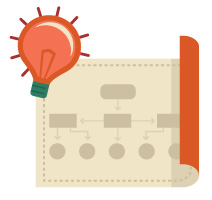 To run for Council, you must complete the nomination section found on your myAPEGA dashboard during the nominating period. Nomination is online-only, and paper nominations are not accepted.
You will be able to develop your nomination in draft, returning as often as necessary until the deadline.
Once you are satisfied with your nomination and click the submit button, the nomination is final and locked from further changes.
Steps for Nomination
Reach out to 25 professional members in good standing to support your nomination. Let them know that they'll be contacted electronically to confirm their support.
Polish your resume or curriculum vitae.
Complete the following to help the Nominating Committee in its review.
Write an explanation of why you want to run for Council (maximum 700 words).
Rate yourself on the Councillor skills and experiences from 1 to 5 (1 being lowest, 5 being highest).
Log into the myAPEGA portal and submit your nomination.
Nominating Committee Recommendations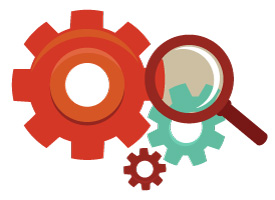 As Alberta's engineering and geoscience regulatory body, APEGA exists to protect the public. Through our self-regulatory structure, APEGA Council has been entrusted by the Government of Alberta to ensure our members fulfill that mandate—this added responsibility is what distinguishes APEGA Council from a typical board of directors. Maintaining the trust of government and the public requires qualified Councillors who are knowledgeable, skilled, and ready to serve, which is why the Nominating Committee undertakes a recommendation process each year.
In addition to confirming each candidate is in good standing with APEGA and ensuring they pass a credit, criminal, and identity check, the Nominating Committee compares the needs of Council against each candidate's qualifications to confirm that the candidate has the skills and experience in the areas listed by Council. This approach balances the level of knowledge and expertise on Council, which ultimately results in a stronger and more effective Council.
In the recommendation process, the Nominating Committee:
reviews the materials submitted by the candidates
holds a brief interview with each candidate
evaluates each candidate's qualifications, experience, skills, and professional and governance expertise and compares it to the gaps of expertise that will be created by those who are completing their terms on Council
recommends the candidates who best meet Council's requirements.
All candidates must go through the recommendation process no matter whether they have been recruited by the Nominating Committee or have self-nominated.
All candidates, including those not recommended by the Nominating Committee, are placed on the ballot. The ballot identifies the recommended candidates.