As a volunteer, you are a key part of the self-regulation of engineering and geoscience. With your help and expertise, APEGA maintains the public trust and engages the science, technology, engineering, and math (STEM) communities. Are you interested in ensuring only qualified applicants become members? Do you want to mentor and share your expertise with fellow members? Do you believe in the importance of being a role model for the next generation? If you said yes, we have the volunteer opportunities for you.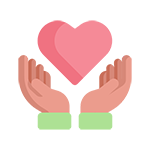 1,382 volunteers contributed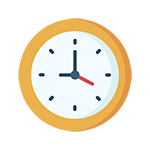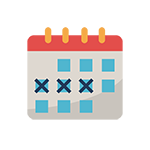 across more than 70 opportunities
Interested in Becoming an APEGA Volunteer?
APEGA welcomes members in good standing at all stages of their careers, whether experienced professionals or members-in-training. Many of our opportunities are also open to non-members.
Before you apply, take a few minutes and watch Introduction to APEGA: An Orientation for Volunteers to learn more about APEGA's mandate, responsibilities, and the importance of volunteers to the association.
How Can You Share Your Passion for Your Profession?
Whether you've been a professional for five years or 15 years, your voice is vital to self-regulation. Share your professional expertise and help shape the professions by volunteering on APEGA's boards and committees. These important roles provide an opportunity for members to have a direct impact on public safety in Alberta and to build skills vital to many senior-level roles.

Starting a new career is a challenge. Think back to when you started and the people who inspired and lifted you up. Now is your chance to do the same for a future professional engineer or geoscientist. Throughout the school year, APEGA's outreach department runs a variety of career-building and networking events. You can give vital career advice, become a valuable professional connection, or help someone put their best self forward and jump-start their career.

Donate your time to inspiring lifelong curiosity and a love of learning and have fun while helping. APEGA's outreach department hosts a variety of events and activities for K-12 students and their families. Design complex challenges for students to solve at the APEGA Science Olympics, connect with classrooms to share your expertise, or introduce the public to the wonders of geoscience at the APEGA Rock & Fossil Clinic. Whatever way you want to share your passion, APEGA has an opportunity for you.
Branch Executive Applications are Open!
Make your voice heard by volunteering with your local APEGA branch! Members of the Branch Executive Committee work to positively enhance the profile of the professions in their local area by providing a vital voice to the membership, hosting social and networking events, professional development sessions, and outreach activities.

Not sure which branch you're in? Click here for a list of communities covered by APEGA's branches.
Non-APEGA Volunteer Opportunities
The Safety Codes Council (SCC) plays a key role in the safety of structures and systems in Alberta by working with partners and stakeholders to ensure that Alberta is designed and built with public safety in mind. To support the important work of the SCC, APEGA seeks professional members to represent the association and act in the public interest as volunteers on the SCC working group and its sub-councils.

Currently, APEGA is seeking active professional members with 7+ years of experience to serve as APEGA representatives on the following Sub-Councils

Successful applicants for these volunteer role will provide the SCC with the perspective of an APEGA professional member who is active in the specified practice areas and familiar with any associated codes and standards. Additionally, the APEGA professional member will provide formalized continuous feedback loop between APEGA and the Safety Codes Plumbing Sub-Council.
Volunteer Profiles
Get to know APEGA's volunteers. We will be featuring some of our amazing members in this space, so check back often!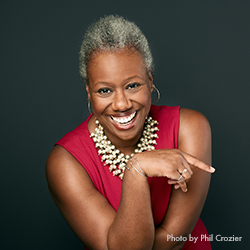 Heather Campbell, P.Eng., LLM
Heather Campbell, P.Eng., is more than just the first female engineer in her extended family—she's a dedicated volunteer and a fierce anti-racism advocate who was recently appointed to the Calgary Police Commission.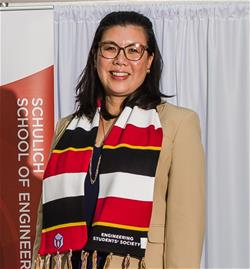 Nannette Ho-Covernton, P.Eng., FEC, FGC (Hon.)
Nannette's volunteer work stems from an unwavering belief in the importance of helping others.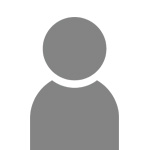 Who will we feature next?
Do you know a great volunteer who inspires you?
Contact [email protected] to start the conversation!