Manulife Advisors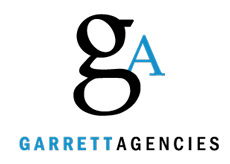 Garrett Agencies is the authorized advisor and representative for the Engineers Canada life and health insurance plans, providing professional advice and service to APEGA members at no additional cost.
Chosen for its objective advice, expertise, and product knowledge, the agency will assist you in developing an appropriate risk management strategy for your life and health insurance needs today and into the future.
Plans offered include:
term life insurance
major accident protection
child life & accident plan
critical illness insurance
health care & dental care
disability income replacement plan
For insurance planning advice, plan features, benefits, premium details, or to apply, visit the Garrett Agencies Website or call 1-800-661-3300 (Monday to Friday, 8:30 a.m. to 4:30 p.m. MST).
Professional Retiree Health and Dental Insurance Plan
A new Professional Retiree Health and Dental Insurance Plan, sponsored by Engineers Canada and underwritten by Manulife, is available to all eligible Engineers Canada members in Canada.
If you're retiring or starting your own business, Engineers Canada offers three professional retiree health and dental coverage options:
Base – acceptance is guaranteed regardless of your health status and no medical questionnaire is required upon application
Bridge – no medical questionnaire is required if you apply within 60 days of your group health plan end date
Comprehensive – offers the highest coverage maximums of the three plans in many benefit categories
About Garrett Agencies
Garrett Agencies is an independent insurance consulting firm that has supported and serviced the Engineers Canada plans for over 25 years. In addition to being the authorized advisor (Engineers Canada Plans), Garrett Agencies monitors the entire Canadian insurance marketplace and will provide analysis, and comparisons, regarding any life and/or health insurance product offerings available in Canada.

How to Redeem
1-800-661-3300

Website