Member Profile: Lucas Makowsky, E.I.T.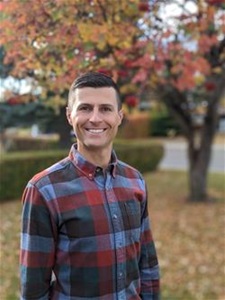 Employment Status
Petroleum E.I.T. at Chevron Canada Resources
APEGA
Designation: E.I.T. (2014)
Branch: Calgary

Education
Bachelor of science in chemical engineering from the University of Calgary (2014)
Bachelor of arts in economics from the University of Calgary (2014)
Professional Highlights
Competed in speed skating at the Vancouver (2010) and Sochi (2014) Winter Olympics
Completed engineering and economics degrees, with distinction, while training and competing at the Olympics
Awards
Olympic gold medal (long-track speed skating, men's team pursuit), International Olympic Committee, 2010
Saskatchewan Male Athlete of the Year, Saskatchewan Sport Awards, 2010
Inducted into the Saskatchewan and Regina Sports halls of fame (2017 and 2018, respectively)
Shevchenko Medal (which recognizes contributions to the Ukrainian community), Ukrainian Canadian Congress, 2013
Before embarking on an engineering career, you were an Olympian. How did you begin your first career as a competitive athlete?
"Nothing is ever a guarantee. I consider myself very fortunate to have had the mental and physical capacity to train at that level, let alone compete and succeed at that level."
Lucas Makowsky has called Calgary home since 2005, but he grew up in another winter city: Regina, Sask. His parents thought it was important to keep their two boys active during the colder months and, when Lucas was five and his brother seven, they asked their sons to pick a winter sport. While many kids in Canada gravitate to hockey, the boys picked a lesser-known sport: speed skating.

The family knew a little about the sport through a colleague of Lucas' father, whose daughter speed skated. It seemed a perfectly good way for the boys to burn off energy and learn how to skate. "At the time, it was just another activity we were involved with," says Lucas, who also played piano and did Ukrainian dance.

However, as the years passed, he and his older brother fell in love with speed skating and pursued the sport in a big way. They trained together and began competing—and succeeding—at provincial and national events. In 2003, Vancouver was named as the host city for the 2010 Olympic Winter Games and Lucas, then 16, began to think big. "I thought, maybe I could be in the Olympics. They were coming to Canada in just seven years," he says.
After high school, Lucas decided to move to Calgary to train at the Olympic Oval, following in the footsteps of his brother, who'd moved a couple of years earlier. However, the move wasn't just about following his Olympic dreams—the city was also home to the University of Calgary's Schulich School of Engineering.
Why did you decide to pursue an engineering degree while preparing for the Olympics?
"One of the things my parents always instilled from a young age was education. No matter what we did on the ice, we always had to have our education to fall back on."
Many young people finish high school uncertain about the kind of work or career they'd like to pursue. But just as Lucas had decided to push for a place on Canada's Olympic speed-skating team, he had his sights set on engineering by the time he graduated high school. Throughout his schooling, he'd been good at math and science. "I also have a natural interest in determining how things work and love the application of theory to the real world," he adds.

Lucas was also clear on the fact that his athletic career—however successful—would one day come to an end. It was something his parents had emphasized as he and his brother became more and more successful in speed skating. So, while training and competing in Calgary, he began his post-secondary education at the U of C, doing a double degree in engineering and economics.

Of course, there were times when he had to prioritize school over skating, and vice versa, but a well-managed schedule and understanding professors made it all possible. He competed at two Olympic games—Vancouver in 2010, at which he won gold in the team pursuit, and Sochi in 2014—before graduating with degrees in engineering and economics.

With his degrees in hand, he decided to hang up his skates and focus on starting a new career in engineering.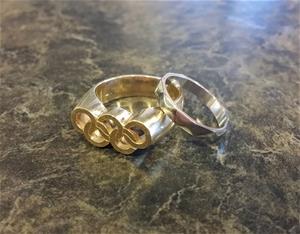 Lucas Makowsky, M.I.T., won speed-skating gold at the Vancouver Winter Olympics in 2010.
What was it like transitioning to an engineering career?
"At the time, I called it, 'Going from the [Olympic] Oval to the office.'"
Adjusting to life after competitive sport is no easy feat. "It's a very big change and a lot of athletes have big challenges with that transition because sport has been part of their identity and the world they live in for so long," he says.

Lucas is grateful to have been able to make a relatively seamless transition to an engineering career. In 2015, he began working for Chevron Canada Resources as a petroleum engineer-in-training. He has now been with the company for five years and has submitted his application to APEGA for professional membership.

He continues to reflect on his time as an athlete and apply the lessons he learned—such as the importance of reflecting on the past to improve future performance—to his career as an engineer.

"My goal is to develop my engineering career as robustly as possible and really see where some of those opportunities lead me."
Want to hear the latest APEGA news?
Subscribe to our weekly ePEG newsletter to hear about other great members, and to stay on top of interesting stories and APEGA news.