Work Experience Requirements for Licensees & Professional Members
All applicants applying to become a Professional Engineer or Geoscientist in Alberta must meet the minimum forty-eight (48) months (4 years) of experience before they start their application. The APEGA Board of Examiners also puts a strong emphasis on skills and competencies such as:
The ability to apply engineering or geoscience principles
Demonstrated technical ability
The APEGA Board of Examiners will consider increased technical competency and increasing levels of responsibility when evaluating an applicant's experience.
When completing the experience portion of an application, clearly state and explain the personal contributions for each example provided for the gained experience. The description of the work scenarios provided determines whether the application succeeds - so be as detailed as possible! The APEGA Board of Examiners makes the final application decisions.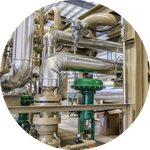 Engineering Work Experience
APEGA uses Competency Based Assessment (CBA) for Professional Engineer applications. CBA enables applicants to demonstrate how to qualify for licensure by having them use specific examples from their work history to prove that they meet the 22 key competencies.
CBA is currently only available for Professional Engineer (P.Eng.) & Licensee (Eng.) applications.
Click to download the CBA Guide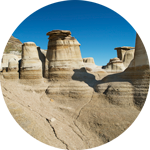 Geoscience Work Experience
Those applying for Geoscience are currently using the Work Experience Record (WER).
Applicants use the WER to detail their geoscience work experience. It is the applicant's opportunity to describe their application of technical theory and practice experience during their career.
APEGA adheres to the Personal Information Protection Act in the collection, disclosure, and use of personal information. It is the applicant's responsibility to personally complete all components of the application. APEGA does not accept third-party submissions and will only answer questions about an application from the actual applicant.