Academic Documentation for Professional Licensees
To become registered as a Professional Licensee (P.L.) you must have at least two years of post-secondary education acceptable to the Board of Examiners in areas related to engineering or geoscience. Your post-secondary education must be completed and have led to a credential being awarded.
You should include all of your academic records. Depending on your academic background, this may include:
undergraduate degree transcript¹
post-graduate degree transcript
technology diploma
non-engineering or non-geoscience degree, diploma, or courses taught at a university level
transcript showing all transfer credits
Certificate of Graduation²
¹ A transcript is a list of all post-secondary courses you have taken. It lists your grades and your degree.
² A Certificate of Graduation lists your degree and the date of graduation. If your transcript does not list a date of graduation or your degree, ask your academic institution for a Certificate of Graduation.
APEGA must receive transcripts and certificates of graduation from your academic institution in an unopened envelope clearly marked with the institution's official seal or stamp. APEGA only accepts these documents in hard copy.
APEGA does not accept:
training certificates
published journals or papers
class or university rank or distinctions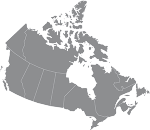 Canadian Graduates
For post-secondary degrees obtained at a Canadian university, APEGA requires official sealed and/or stamped physical copies, which must be sent to APEGA from your university.
Documents may also be accepted directly from the applicant if they are still sealed by the university and have not been opened.

International Graduates
If your post-secondary degrees are from a university outside of Canada, you must obtain an academic assessment of your academic records from World Education Services (WES).
APEGA will not accept any other proof of academics, and this report will be delivered directly from WES to APEGA.
Acceptable Academics
To satisfy the academic requirements for Professional Licensee, applicants must have at least 2 years of post-secondary education:
in areas that related to the practice of engineering and geoscience with a level of instruction comparable to that of a Canadian polytechnic
which satisfies the Graduate and Knowledge Attributes Profiles of the Sydney Accord
If you are not a graduate of a Sydney Accord engineering technology program, you may wish to self-assess your academics before applying:
Compare your completed courses against those of a Sydney Accord accredited program to determine whether the content is similar

Consult APEGA's list of discipline specific syllabi to ensure that you have gained at least 2 years of acceptable courses. Be sure to also read the Preliminary and Basic Studies syllabus for non-discipline specific courses also required for engineering applicants
APEGA's approved syllabi serve to provide guidance for prospective applicants, however please be aware that the acceptability of academics is ultimately determined by the Board of Examiners.
Read about approved discipline-specific syllabi
Applicants who fail to demonstrate the minimum academic threshold will have their application rejected. The Board of Examiners will not assign additional examinations to make up for perceived academic deficiencies for Professional Licensee applicants.

World Education Services
World Education Services (WES) is an academic-assessment agency designated by Immigration, Refugees and Citizenship Canada to provide educational credential assessments for degrees earned outside of Canada. WES is the only academic-assessment agency recognized by APEGA, and only International Credential Advantage Package (ICAP) reports are accepted.
Read about International Credential Advantage Package (ICAP) reports
A WES assessment that states you have a "4-year undergraduate degree" is only the first step in the academic assessment process. APEGA's Board of Examiners must also conduct a full review of your academic credentials.

How to Obtain a World Education Services ICAP Report
Submit your Professional Licensee application to APEGA.

After reviewing your application, APEGA will send your ID number by email. This ID number will be required to order your WES Report.

Follow the instructions provided by WES.

WES will send the completed evaluation report to APEGA digitally. Physical copies will not be accepted.