2021 Year in Review | APEGA's Five Most Read Articles
APEGA's most read articles in 2021 run the gamut—introducing our president, addressing COVID-19 aerosol transmission, showcasing a parkade of the future, informing about representation in the professions, and explaining how to mix the ideal ingredients of an engineer. The variety of topics tells us our members like stories that are newsworthy and relevant to their careers. Stay tuned for more dynamic reading in 2022!
Was there an APEGA article that inspired, informed, or moved you in some way this year?
Reach out to us on social media or email [email protected] and let us know!
---
1. Meet the President: Saddling Up to Lead APEGA into 2022
This two-part Meet the President series provides insight into what defines APEGA's current president, Brian Pearse, P.Eng., personally and professionally. He explains how his long involvement with horses, in particular the sport of cutting horses, primed him to become APEGA's president.
Published: May 2021
Ride into 2022 with our president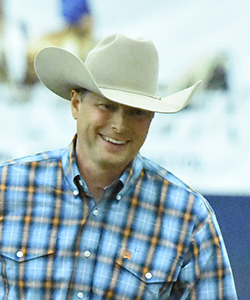 ---
2. Encircling Albertans in Safety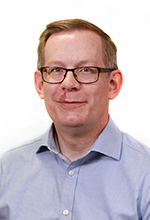 Matt Oliver, P.Eng., has spent the past two years treading steadfastly into discussions about COVID-19 spreading through aerosol transmission and how to best protect ourselves. His steps into the conversation are guided by his wholistic Métis worldview, his scientific brain, and his people-first perspective.
Published: November 2021
Read an engineer's perspective on mitigating COVID-19 aerosol transmission
---
3. Meeting Calgary's Infrastructure Needs of Tomorrow, Today
Professional engineer Vivin Thomas, capital projects engineer with the Calgary Parking Authority, is on his way to his newest accomplishment—the $80-million Platform Innovation Centre and Parkade. He is going to marvel at the building's engineered dexterity to morph to meet the future needs of the area. He's also going to shoot some hoops.
Published: July 2021
---
4. Moving Mountains: The Fight to Increase Representation in the Professions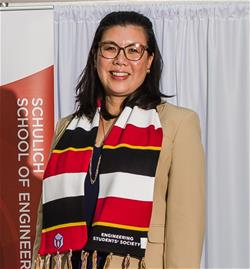 As our society wakes up to social inequalities, industry leaders are adopting strategies to foster equity, diversity, and inclusion in the engineering and geoscience professions. Businesses and professions are fighting for more diverse representation and planning for the future.
Published: January 2021
---
5. The Ingredients of an Engineer
Already a tenuous time of unknowns for every new graduate, entering the workforce while living through a global pandemic brought a new element of ambiguity for Nima Macci, E.I.T. She was looking for answers and direction, which she found at APEGA's Emerging Professionals Summit in 2020—just two more ingredients she's adding to her recipe for the ideal engineer.
Published: August 2021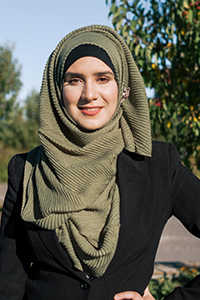 Check out our editors' choice articles from 2021
As we wrap up this year and get ready to ring in the next, APEGA's editors have curated the article vault to bring you five of our favourite stories of 2021. It wasn't always an easy year, but we found solace and inspiration in the stories of our members and communities. Join us as we stroll down memory lane and revisit some of the themes that helped make 2021 a year to remember.
Was there an APEGA article that inspired, informed, or moved you in some way this year?
Reach out to us on social media or email [email protected] and let us know!