Moving Mountains: The Fight to Increase Representation in the Professions
As our society wakes up to social inequalities, industry leaders are adopting strategies to foster equity, diversity, and inclusion (EDI) in the engineering and geoscience professions.
Nannette Ho-Covernton was prepared for a dismal job market after finishing university in 1987—though thankfully, owing to her years of networking and volunteering, she found an engineering position within a couple of months.

She was less prepared for the reality of being a double-minority—a woman of Chinese descent—in a profession historically dominated by Caucasian men. During the first few years of her career, Nannette encountered discrimination she hadn't expected. It was sometimes subtle, like pay inequity, but oftentimes overt, like the time she was taken off a project because the client complained that he didn't like her "culture."
Nannette persevered, but the racism and sexism took a toll: "When people are derogatory or dismissive, you develop a shell over time."

Finally, she landed at Spartan Controls, a Calgary-based, employee-owned, industrial automation company with a culture of EDI, and everything changed. There, she could let her guard down knowing that her talent, skill, and education—rather than her ethnicity or gender—would take centre stage.

"I was valued," she remembers.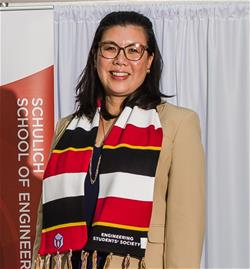 Nannette Ho-Covernton, P.Eng.
Diversity in 2021
Much has changed over the last 25 years, but women and minorities continue to be under-represented in science, technology, engineering, and math (STEM). According to APEGA membership data from September 2020, women account for 18.2 per cent of newly licensed engineers and 31.6 per cent of newly licensed geoscientists in Alberta.
There are no statistics in Alberta to quantify the representation of Black, Indigenous, and people of colour (BIPOC) in engineering and geoscience. Race-based data collection is controversial—some worry that it could fuel discrimination. Others, including Calgary professional engineer Heather Campbell, believe it is very necessary to break down barriers. As they say in business, "You can't manage what you can't measure."

However, as a person of colour and anti-racist advocate, Campbell suspects BIPOC are under-represented in engineering and geoscience as systemic racism can be a barrier to STEM education and careers.

Since 2019, she's co-chaired the province's Anti-Racism Advisory Council, which has been examining racism in many areas of public life, including the corporate world. The council's recommendations come out this year and Heather hopes they'll be made public so Albertans can "transform their culture and community such that everyone can thrive economically."
Why diversity matters to industry
Beyond matters of social justice, there is a strong business case for EDI. In workplaces where all people feel included and valued, employees do better work—and take creative risks. Additionally, each of our backgrounds and life experiences contribute to how we see the world, which means diverse teams of people bring diverse perspectives to the table.

When you have a lot of people looking at a problem or issue, they'll come with different lenses and will see the risks and opportunities differently," says Jessica Vandenberghe, P.Eng., an industrial professor of Indigenous engineering and assistant dean (outreach) at the University of Alberta Faculty of Engineering. In this way, diversity leads to innovation, and it ensures problems are spotted and losses prevented.
Employee retention is another key benefit, as Ho-Covernton can attest. It's been 25 years since she joined Spartan Controls, rising through the ranks to management. She now serves as the company's sustainability leader, a position that supports Spartan's environmental and economic sustainability goals and its EDI efforts.

She says the company's culture has had a large impact on retaining engineers traditionally under-represented in the profession, including women, ethnic minorities, and those in the LGBTQ+ community, creating a diverse employee base and high retention rate.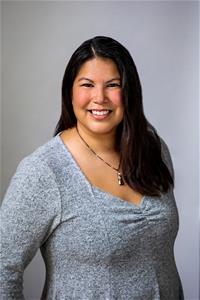 Jessica Vandenberghe, P.Eng.
EDI in practice
Spartan's EDI efforts go beyond organizational decisions and human resources policies. Ho-Covernton says the company is very focused on community outreach and education—last summer, it teamed up with Emerson to hold a nationwide, virtual STEM event for their employees' children. Participants were asked to find engineering solutions to global challenges, from designing clean technology to conquering COVID-19.

Spartan also collaborates with academia. At the moment, Ho-Covernton and her colleagues are working with University of Calgary researcher and professor Dr. Laleh Behjat, P.Eng., to implement and study a leadership training program for women and under-represented groups in STEM.

EDI is also an organizational priority at Fluor Canada, an engineering, procurement, and construction company. Ten years ago, it implemented Growing Representation & Opportunity for Women, an employee resource group. The initiative is designed to promote equal opportunities for women employees, increase the visibility of women leaders, and boost the attraction and retention of women.

The company runs employee resource groups for staff—such as its Graduates Advancing to Professionalism program and its Emerging Leaders Group program—to support the career goals of employees of all identities. And new to this year, Fluor will implement inclusion councils—networks sponsored by senior leadership with diverse members, created to further advance EDI.

Mariki Mackenzie, P.Eng., manager of engineering at Fluor Canada, says these and other EDI efforts benefit the employees and the company. "At the end of the day, engineering is all about people—we're a people business—and how we motivate, inspire, lead, and bring the best people forward is in our own internal interest," she says.
Paving the way
Industry can play an important role in boosting diversity in engineering, geoscience, and other STEM professions, but not everyone is committed to EDI, Mackenzie points out. Companies like Fluor make a difference through leading by example.

"What we can do as organizations is demonstrate that the success of the work we do hinges on the expertise of the people we have," she says. "The diversity of ideas, the innovation they bring, the way we can problem solve and tackle complex problems—that's what we need to showcase to industry and clients."
Have a story to tell?
If you or your company have a story to tell, we'd love to talk to you! Email [email protected] and we will reach out to you.
Learn about APEGA's equity, diversity and inclusion work
Interested in learning more about the work that APEGA does for equity, diversity, and inclusion in the professions? Read more about our current initiatives.