2021 Year in Review | Editors' Choices
As we wrap up this year and get ready to ring in the next, APEGA's editors have curated the article vault to bring you five of our favourite stories of 2021. It wasn't always an easy year, but we found solace and inspiration in the stories of our members and communities.
Join us as we stroll down memory lane and revisit some of the themes that helped make 2021 a year to remember. Stay tuned for more dynamic reading in 2022!
Was there an APEGA article that inspired, informed, or moved you in some way this year?
Reach out to us on social media or email [email protected] and let us know!
Dr. Steven Boyd, P.Eng., finds himself examining the most sophisticated structures, pinpointing their strengths and weaknesses, their changes over time and environment. Structures possessing an electrical grid, a plumbing system, and most important to his studies, an intricate internal framework holding everything in place. Dr. Boyd studies bones and joints in the human body, and his most fascinating subjects are those that have returned from outer space.

Published: October 2021

Why we chose this story: This article reminds us that the accomplishments of our members aren't confined to just Alberta, Canada, or even our planet—they can even reach outer space!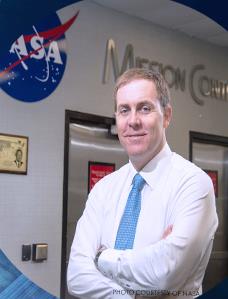 ---
2. Forging a Path for Future Indigenous Engineers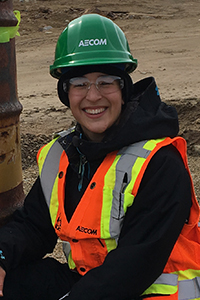 Lucy Kootenay, E.I.T., stands on a rock-littered outcropping of Resolution Island, wind whipping loose hair around her primary-green hard hat. She looks out at the calm, expansive Davis Strait—on one side of her, ice floes jut clean lines atop the calm, steel-blue water. She turns to see land hosting scattered fuel tanks, debris, and the sea cans she temporarily calls home. This is where Kootenay finds her work as an environmental engineer-in-training fulfilling and frustrating—she always longs to do more.

As someone who identifies as Indigenous, she recognizes the special and effective role she plays when remediating land, and in forging a path for those who identify as Indigenous to become engineers. She began an Indigenous Engineering Student Association while attending the University of Alberta and is currently an active member of AECOM's Blooming Program, working to hire and mentor professional engineers identifying as Indigenous.

Published: June 2021

Why we chose this story: APEGA members are diverse and have a wide range of perspectives, which contributes to the amazing work they do, especially those who choose to share their experiences by mentoring the next generation.
Don your hard hat and step into Kootenay's story of transformation
---
3. Lighting the World into the Next 100 Years
Alison Thompson, P.Eng., is uniquely qualified to speak to the limits of knowledge leading to the exploitation of the environment, and the vilification of those tasked with "lighting the world." The oil and gas industry should be heralded for improving society, she explains, but akin to that innovation, geothermal technology is the next move forward. "That guard should take solace in the respect and appreciation for getting us to this point. Now it's time to pass the torch." Thompson is about progress and the perpetual movement forward towards a cleaner country. This drive earned her the APEGA Centennial Leadership Summit Award in 2020.

Published: August 2021

Why we chose this story: APEGA members are at the forefront of developing new technologies and processes that contribute to a future of sustainable, dependable, and environmentally clean energy production.

Grab a torch and light the future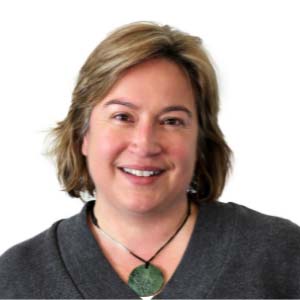 ---
4. Past Their Peak: The Changing Landscape of Alberta's Rocky Mountains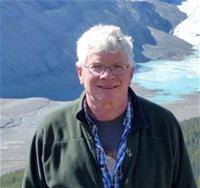 Since the end of the last ice age, the Alberta Rockies have enticed humans to travel their rugged landscape. But for a century of prospectors, the draw of the mountains involved something more chilling: madness, murder, and the Lost Lemon Gold Mine. Dale Leckie, P.Geol., has been studying natural history for nearly 50 years and shares a scientific perspective on the history and intrigue of Alberta's greatest formations.

Published: December 2021

Why we chose this story: The Rocky Mountains are a draw for all visitors, though not everyone knows the history lying just below the surface. APEGA's geoscientists bring a new perspective that grounds our understanding of the stories that make up the cultural fabric of Alberta.
---
5. Refining Recycling: A Practical Dream

Disillusioned by all the plastics in Alberta and the fact that recycling efforts often cost more than producing new materials, Dr. Rafiq Ahmad, P.Eng., came up with a vision for an intelligent recycling process that would turn plastics into new, useful products. "We want to create new, cheaper processes and a bigger impact by combining different technologies. We can do this because we are one of the labs in the world pioneering artificial intelligence and digitization."

Published: October 2021

Why we chose this story: Our engineers and geoscientists are the embodiment of the phrase, "If you can dream it, you can do it." Streamlining recycling techniques with artificial intelligence and making the process effective and affordable exemplifies the multidisciplinary mindset of some of our members. This story showcases how a member is working to bring a dream he had for an industry process improvement in Alberta come to fruition, working towards a cleaner Alberta.
Fall into Dr. Ahmad's dreams of streamlined processes and artificial intelligence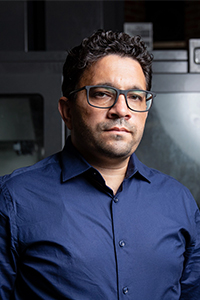 Check out the top five most-read articles of 2021
APEGA's most read articles in 2021 run the gamut—introducing our president, addressing COVID-19 aerosol transmission, showcasing a parkade of the future, informing about representation in the professions, and explaining how to mix the ideal ingredients of an engineer. The variety of topics tells us our members like stories that are newsworthy and relevant to their careers.
Was there an APEGA article that inspired, informed, or moved you in some way this year?
Reach out to us on social media or email [email protected] and let us know!