Meet the President: Saddling up to Lead APEGA into 2022
In this two-part Meet the President series, you'll gain insight into what defines APEGA's current president, Brian Pearse, P.Eng., personally and professionally. This week, he explains how his long involvement with horses, in particular the sport of cutting horses, primed him to become APEGA's president.
The second part of this series was published in June 2021.
What do the sport of cutting horses and the engineering and geoscience professions have in common? In addition to their intricate combination of commitment, goals, and self-regulation, they hold the devotion of professional engineer Brian Pearse, APEGA president for 2021-2022.
Brian's deep fascination and connection with horses began in his early years. Growing up around the animals, his passion for the intelligence and beauty of the four-legged creatures eventually evolved into a deep interest in the sport of cutting—a rodeo sport relying on the bond and teamwork between horse and rider.
After riding into the herd and selecting a cow, Brian drops his rein hand to rest on the horse's neck and allows the animal to do what it does best, keeping the bovine separate from the herd and demonstrating its skill and control to the judges for the next two and a half minutes. He has won several awards at horse-cutting competitions throughout North America, including 2016 Rookie of the Year and 2017 World Champion in the $35,000 Non-Pro category.
"Basically, my job is to help that horse do what it does naturally. I guide it, but I do my best to stay out of its way," Pearse explains.
Under the rules of the sport, he can gently guide the horse with his legs and feet, but he's careful not to take complete control.
"There's a lesson in life there—hold a loose rein, and really just guide them. The moment you start to take over is right about when the ride starts to go bad. When you're acting as a team, generally the results can be pretty good," he points out.
The sport draws a striking similarity to how self-regulation of Alberta's engineering and geoscience professions works: a regulatory body provides guidance to ensure certain standards are met while trusting its members to do what they do best.
Brian's lifelong dedication to leading through mutual respect and understanding has primed him for APEGA's premier position on Council.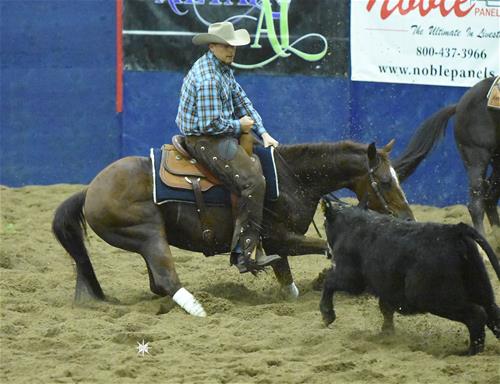 Rising to the top
After earning his bachelor of science degree in agricultural engineering at the University of Alberta in 1986, Brian spent the next three decades with the consulting firm Stewart Weir. He moved his way up the ranks, becoming vice-president of engineering in 2006. In this role, he oversaw multi-disciplinary teams involving civil, environmental, and geotechnical engineering, along with surveying, historical resources, and land acquisition.
Three years later, he had a new title—chief business officer—and by the time he retired from full-time engineering consulting in 2016, he had settled in as company CEO and president, leading its transition to the global corporation it is today.
"I feel very blessed," he says. "Today, I'm semi-retired and happy to be, because I can focus on hobbies as well as clients that need some help. A person amasses a certain amount of technical and management skills, and it feels really good to bring that forward where it's needed."
In the last few years, he has shared those skills with the Canadian Indigenous Collaborative as a part-time corporate lead. He was also a board member of the Peerless Trout First Nation Development Corporation in 2019.
Dedicated to the professions
Brian was elected to APEGA Council in 2012 and shared his skills and knowledge on various committees, including the Public Issues Committee, the Nominating Committee, and the Audit Committee. He served as APEGA Council vice-president in 2014-2015 and as president-elect in 2020-2021.
As he takes the reins of the APEGA presidency, Brian aims to increase APEGA's engagement with its members.
"APEGA has such terrific programs and initiatives, and I think they're our best-kept secrets and we need to tell people. I'd like to share more information and ask for more input."
As for taking APEGA's lead role a year into the pandemic, Brian's not overly worried. "We've made it this far," he expresses, owing in large part to the sheer resiliency of APEGA's members, permit holders, and staff. And having spent years honing his skills inside and out of the arena, he's had perfect practice guiding teams towards amazing results, regardless of the challenges.
"In life and career, there will always be obstacles. It's a matter of identifying which ones are speed bumps, which ones are hurdles, and which ones are brick walls. There's no panacea—no universal solution. But if we can move an obstacle from being a major to a minor, that's a pretty significant achievement," he explains.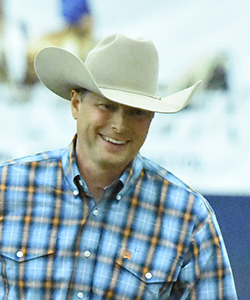 Brian Pearse, P.Eng.
APEGA Council President 2021-22