Communicating the Rules at Play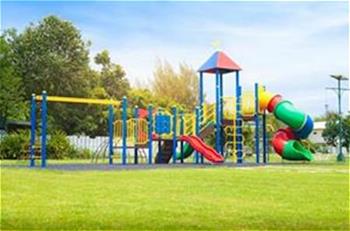 Remember meeting friends at the park as a child to play the game the floor is lava? You established the rules—don't touch the sand and stay atop the rainbow-hued steel structures. As the game went on, there were addenda (you can now touch the sidewalk). Each participant nodded their head yes, seamlessly adopting new parameters of play.
Players took responsibility for themselves and each other by following predetermined rules. They called out when someone touched the sand, and occasionally children sitting on the sidelines called out infractions. They communicated and collaborated to ensure fair gameplay, and everyone knew about changes to the rules. The floor is lava demonstrated ideal self- and co-regulation.
Swinging Self-Regulation into the Future
We're no longer children on a playground, but self-regulation remains a guiding process. It is exemplified by Alberta's professional engineers and geoscientists—with much higher stakes.
APEGA registrants hold themselves to high standards, follow best practices, and report any issues of misconduct to APEGA's team of investigators. Some volunteer to sit on APEGA's Investigative Committee, Discipline Committee, or Appeal Board.
"While some jurisdictions around the world have moved away from self-regulation, government and public confidence allow it to continue in Alberta. I know our teams work hard to demonstrate we're effective, legally sound, fair, and transparent," explains Garth Jesperson, APEGA's director of investigations.
A Network to Communicate Across the Monkey Bars
Just like you communicated rules, changes, and infractions as a child-at-play, so do various regulatory bodies provincially and nationally.
APEGA's Regulatory Affairs team currently collaborates with those at the Safety Codes Council of Alberta, Alberta Energy Regulator, and Occupational Health and Safety to ensure all professional engineers and geoscientists in Alberta practise with safety top of mind.
Regulatory Affairs works with these and other regulatory organizations to develop appropriate memoranda of understanding (MOUs) or protocols to formalize and streamline the communication and cooperation processes between them.
"These organizations can do certain things under their legislation, and we can do certain things under ours. Sharing information and concerns is very important. In my view, developing these relationships is crucial to protect the public," emphasizes Jesperson. The MOUs widen communication channels, allowing other regulators to freely bring forward any concerns to APEGA.
With the MOUs or protocols in place, the reputations of the engineering and geoscience professions in Alberta remain sound, and akin to our childhood game of the ground is lava, everyone hears new rules called out across the playground.
Learn More
Do you want to know more about self-regulation?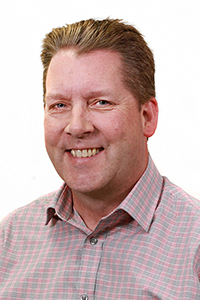 Garth Jesperson
Director, Investigations