A Spirit for Societal Change
"When it comes down to declaring a spirit animal, in my view, you cross-reference the values that you align most strongly with alongside what the animal represents," explains Connor Scheu, P.Eng. It makes sense he has two: a wolf, which he feels called to for its sense of loyalty, commitment, and solitude, and a beaver, whose industrious building, and restorative characteristics appeal to his nature as a civil engineer. Scheu relates to those who don't fully belong in one place—he's always walked a middle ground.
Scheu is the first generation in his family raised from birth knowing he is Métis—his grandmother and mother explored their genealogy as adults. "Being Métis is very much walking in two worlds, and I think that's why I like allyship—I can see both sides of the issue. Or rather, I'm at a different place in my reconciliation journey than maybe someone who was raised on reserve, for example."
His mother taught him about his ancestry by taking him to Métis Crossing and spending time on the land in Castle Country, near Lethbridge, where he lived when he was small. "I believe that being raised Métis with some Indigenous values gave me an innate sense of societal good and a respect for nature and the Earth."
An image of a beaver hangs on professional engineer Connor Scheu's office wall. It is a depiction of his secondary spirit animal and was drawn by his mother, Kathy Scheu.
"Women can do anything"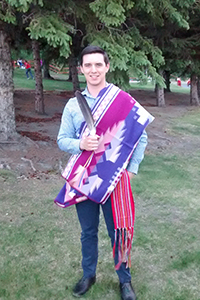 Having found an enriching Indigenous network in his professional life—Scheu is a part of an Indigenous employee group at his workplace—he advocates for equity not only for Indigenous Peoples, but also for other marginalized groups. He is part of Engineers Canada's Indigenous Advisory Committee and holds a place of allyship on APEGA's Women in APEGA Advisory Group.
Scheu considers himself a feminist, crediting his mother and all the strong female role models he had growing up: his cub scout leader, karate instructor, and commanding officer at cadets were all women. "No one is immune to the societal pressures of gender norms. But I like to think that based on my upbringing, I'm very comfortable with women in any position that exists. Women can do anything."
Welcome to the village of Ryley, Alberta
Mature trees line square plots of land dotted with humble homes in the village of Ryley, Alta., where Scheu spent eight years of his childhood. It takes him eight minutes to bike from one end of town to the other, and in the setting sun of summertime, fields of grain and canola anticipating harvest surround the houses with their bright yellow stain.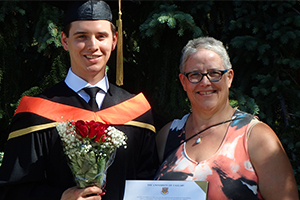 His mother—a firecracker, he says—was a science teacher with a posting in the small community. Together they lived in an 800-square-foot home built in the 1920s situated right on main street. "There was no insultation in the walls, so we kept it at 14 to 16 degrees all winter." He smiles, remembering warm days filled with fort-building and mosquitos.
"We were not privileged, and I am aware that society has afforded me opportunities to rise beyond that. In many ways, it's enabled me to come out of a setting with a low-income single parent and become an engineer. I see the benefits of what society can do if it's structured in the right ways. All I want to do is give back."
Scheu explains the value of reciprocity lodged itself firmly in his core when for a few years, their family of two required support from the church and soup kitchen. "As soon as we no longer needed that support, we were volunteering there." This principle, modelled by his mother, of a social system that ebbs and flows would remain ingrained in Scheu. It led him to follow his talents in science and math, his pragmatism, his yearning for stability, and his passion for improving the world to the engineering profession. "I just want to do good for others as best I can. Engineering is a way to use my talents to do that."
Crystallizing moments
His first passion was international development, and Scheu always thought he would use his engineering skills with initiatives like Engineers Without Borders. "Ultimately, as the climate problem got more attention, I found a few opportunities for first-hand learning."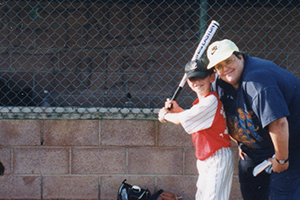 One of these opportunities was an expedition to the Artic and Antarctic. "Those were real crystallizing moments for me in terms of what the future impacts on vulnerable populations might be from the climate crisis." Now, he works to take carbon out of the atmosphere in his role as a civil engineer specializing in renewable resources. "I'm very interested in making a sustainable future our reality."
His hope courses strong not only for a future of environmental justice, but also societal justice, including equal opportunities for all. "I hope engineers can be one of the catalysts for change, rather than one of the holdouts of a traditional profession." He says there is still stigma associated with the engineering profession—the perception of a logical, mathematical, one right way to do something.
"There's such a focus on technical competence, and the patriarchal knowledge has been passed down and adhered to in code." He says with globalization and outsourcing of core technical competencies to either computers or other countries, the average engineer will likely spend more time using skills that can raise the standard for engineering, like community engagement and environmental surveying. He believes engineers can be advocates for change.
Scheu hopes to help expand the definition of what engineering is. "It's about logic and mathematics, but you're also in many cases the boots on the ground making decisions about how we solve this problem, how we manage our environmental regulations, and which environmental surveys do we do. All of those are uniquely impactful opportunities to do better."
Bright lights for the future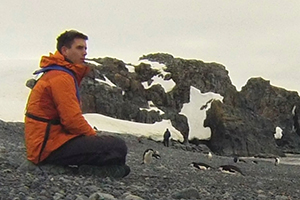 Through his involvement in the Renewables in Remote Communities Conference in Whitehorse, Scheu worked with northern communities that had created a solar, wind, or biomass projects. "I see lots of great momentum in various communities. We're seeing some really bright lights shine in that space."
He says these projects, as well as the wind-farm projects of several Indigenous communities in the southern prairies, are enabling the innovative development of traditional land for the community's benefit, aligned with their own value system. "So often a company will come and say they have the capital and the social acumen to build projects, and we'll bring that to your community, and you can benefit from it, but that's very much being flipped on its head. These are communities that are saying they would like a long-term, low-risk revenue stream to fund this social initiative in their community, and now they can just go and do it. It's super exciting."
A journey of allyship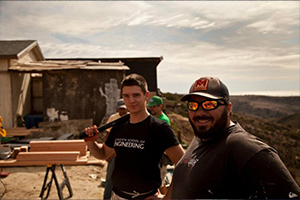 The emotional processing that is required to achieve a state of reconciliation where you can then bring others on your journey can be a challenge." He says he first needed to learn the facts and then progress through the stages of grief before he could act, and with each new discovery or issue, a new process begins.
"As an ally of many other groups, the journey is never complete. That's why I reiterate that I'm getting progressively more woke as society does too, and as there are new frontiers for us to embark on."
It just makes sense Scheu has two spirit animals: a wolf representing how he protects his pack and a beaver representing his work to construct a better society—he's purposefully walking the middle ground.