Parenting Through COVID-19
As we move through our new normal, the demands on working parents are at an all-time high. The line that separates work and home life is blurred at a time when maintaining that balance has never been more important.
And accompanying a world in chaos—the first global pandemic in a century, giant hornets, scrambling governments, closed borders—for many parents, is the added stress of home-schooling.
Having Realistic Expectations
Shannon Price, APEGA's volunteer manager, says she is learning quickly about the value of realistic expectations and how they impact her career, her son, and her family.
"We are all so tired, and forced learning does not work," she says. "My whole philosophy is ensuring that he's learning, and finding ways to incorporate that into our day."
As a result, Price has been looking online for ideas. She finds her experience managing the volunteer commitments of professional engineers and geoscientists has given her a heightened awareness about innovative learning opportunities and how to implement them.
Fun Educational Activities
"Kids naturally want to learn. It's about finding space and acknowledging that the schools are trying to do what they can, but it might not stick in kids' brains right now," she says. "Right now, kids are naturally exploring what they want to learn about, and learning is all that matters."
Here are a few of the fun educational activities Price has found online and used with her own kids:
Discovery-based learning, including conducting at-home chemistry experiments, interviewing professionals, and performing virtual dissections
Tell Us More!
What are you doing to support your children's continued learning and to cope with the pressure of parenting during this tumultuous time?
Tell us what you're doing to balance working from home and home schooling by tagging @APEGA_AB on Twitter or @APEGA.Alberta on Facebook!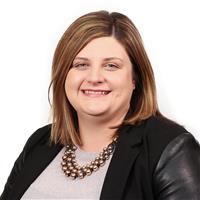 Shannon Price
APEGA volunteer manager