Meet the President: A Lifetime of Leadership
In this two-part Meet the President series, we're gaining insight into what defines APEGA's current president, John Van der Put, personally and professionally. This week, he tells us how he evolved from ambitious child, to natural leader, to APEGA's president.
This past April, amid a global health emergency, collapsing oil prices, and a strained economy, APEGA welcomed its 101st president. From the very first days of his term, John Van der Put, P.Eng., has been paving his own way—out of necessity. He's the first president in the association's history to take the helm during a pandemic.
Early Life in Central Canada
The son of a Dutch-immigrant father and a French-Canadian mother, John was born in Montreal. His family moved to Texas when he was 12, and he developed a burgeoning interest in building—he once crafted a bamboo hut on a camping trip—and innovating. He desired not only to create things, but to make them better, and he realized he could combine both ambitions into one career: engineering.
"Engineering seemed like a good fit for those passions," he notes. "And when I was in high school, I had a great chemistry teacher whose passion for making things happen at the molecular level inspired me. I carried that motivation through to university, where chemical engineering was a natural fit."
The fires of a lengthy career in the engineering profession had been kindled.
A Natural-Born Leader
As a teenager, John found adventure, built character, and developed leadership skills with the Boy Scouts of America. As a young adult, he became a scoutmaster and guided the next generation in cultivating those same skills and attributes—setting him on the path he would continue along throughout his career. He excelled in the role as a mentor, receiving the Vigil Honour in recognition of his selflessness, his effort, and his exceptional service. He was given the moniker Dawn Chaser, a name that significantly defines who he is and what he's about.
"I'm never satisfied—I'm always seeking the new dawn," he explains. "To me, it's all about the journey, never resting. I'm continually building and innovating and dealing with challenges, chasing that higher level that I want to get to. It's all about the journey to get there and the difference you make in other people's lives along the way."
Starting off Strong
He earned his bachelor's degree in chemical engineering at Rice University in Houston and began his career with Exxon, spending eight years working on projects in Texas, California, and Alaska. He had the good fortune of being involved in several groundbreaking projects, including the development of a new billion-dollar oil and gas production field in Prudhoe Bay, Alaska. He also became a corrosion engineering expert, influencing the company's application of artificial intelligence concepts.
In 1990, his desire to be closer to the mountains brought him and his family to Calgary, Alberta. He applied for membership with APEGA as an internationally trained applicant.
Journey to the Top
He was hired on with Nova Gas Transmission in 1990, and he spent almost his entire 27-year tenure with the company in various management positions. He was instrumental in developing a pipeline from Argentina to Chile, introducing natural gas to the South American country for the first time.
In 2017, he left Nova—which, by that time, had been acquired by TransCanada—and worked for a year as a principal consultant in renewable energy. He now spends his days as a pipeline project manager at Woodfibre LNG, working on a project to take natural gas produced in Alberta and British Columbia and send it in liquid form to various markets, including Asia.
"There's a consistent theme through my career of being involved in groundbreaking projects. I enjoy working on complex projects, finding new ways to conquer challenges, and creating win-win situations for everybody involved."
His lifetime of leadership has left him primed and ready to steer APEGA through our centennial year, and he's ready to tackle everything that has come with it—pandemic included.
---
Watch John Van der Put's AGM Speech
In case you missed it, watch John's inaugural speech (delivered virtually) from April 24, 2020.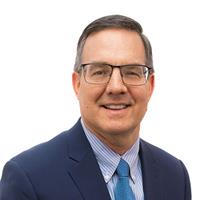 John Van der Put, P.Eng., FEC, FGC (Hon.)
APEGA Council President 2020-21