GRAPHing Our Way to the Safest Alberta: APEGA's New Permit Holder Review System
APEGA's Professional Practice team is performing a greater number of permit holder practice reviews than ever before, thanks to the implementation of a new flow chart system called Graduated Risk Assessment of Permit Holders (GRAPH).
This system targets permit holders that are most at risk based on industry trends, company or organizational size, Responsible Member knowledge, and past compliance for review, creating greater efficiency within APEGA's operations. It also ensures those most in need of a review receive it in a timely way, leading to a safer Alberta.
"We developed a prescreening process because we found some permit holders were quite capable and didn't need a full review each time," says Allan Ng, P.Eng., APEGA's director of professional practice, who explains, "APEGA's 4,700 permit holders are, by and large, compliant." He explains permit holders can enter the GRAPH system at one stage and move up or down based on how they meet requirements.
The Professional Practice team's eventual goal is to review 10 per cent of permit holders each year and complete a review on each permit holder every 10 years. So far, the GRAPH process is enabling the team to review over twice as many permit-holder practices than in previous years.
The process consists of six stages.
Stage 0: When an organization or company is applying to become a permit holder.
It must submit a professional practice management plan (PPMP) for review.
It must ensure compliance with the Engineering and Geoscience Professions Act (EGP Act).
The Responsible Member and senior officer must complete a seminar.
Ng hopes this helps new permit holders understand the expectations placed on a permitted company. "We're trying to build relationships, so they feel comfortable returning with future questions. Based on the post-review interaction with our permit holders, it appears we have succeeded."
Stage 1: Permit holders complete an annual renewal automated check.
When paying dues, they must declare:
they are following their up-to-date PPMP
they are compliant with the EGP Act
they are not committing, indicted, or found guilty of any criminal activity
they are compliant with APEGA's professional development program
their employee registrants are in good standing
"Permit holders will be required to renew their obligations to the Act," explains Ng. "This is an important step for Responsible Members and senior officers to acknowledge the responsibility that comes with self-regulation."
Stage 2: Permit holders complete a questionnaire to determine their level of knowledge.
Do they understand their obligations to the Act?
Do they understand their responsibilities to meet practice standards and the actions required to do so?
Do they know the answers to questions often misunderstood by permit holders during detailed on-site reviews?
Stage 3: Permit holder receives a partial review.
The permit holder's PPMP is reviewed.
A sample of professional work products is reviewed.
The Responsible Member and senior officer participate in an interview with the Professional Practice team.
Employee registrants of the permit holder are checked for good standing.
A practice report documenting findings and opportunities for improvement is shared with the permit holder.
Stage 4: Permit holder receives a detailed on-site review.
Detailed on-site reviews can take between a day and a week to complete, depending on the size of the permit holder.
A range of registrants is interviewed, from members-in-training to the senior officer, to ascertain the level of the organization's compliance with the EGP Act and APEGA policies and procedures.
The organization's professional work products are examined.
A report is provided outlining compliance requirements and opportunities for improvement.
Stage 5: Permit holder receives a follow-up review.
Currently, the Professional Practice team has implemented stages two through five.
Using the new GRAPH system, the team will continually collect and assess risk data, enabling it to refine the details of reviews for greater effectiveness and to update practice standards to increase understanding and compliance.
Ng describes permit holder reviews as collaborative, collegiate, educational efforts. "There are many instances where the work of an engineer or geoscientist is heavily influenced by their employer. These reviews enable us to reach members by empowering Responsible Members with knowledge and tools to meet or exceed our practice standards."
The Professional Practice team is looking forward to supporting more members than ever with the use of the new GRAPH system.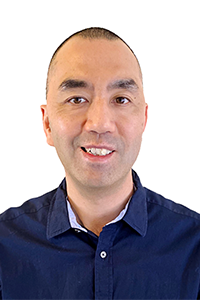 Allan Ng, P.Eng.
APEGA Director, Professional Practice
Questions about the new GRAPH system?
If you have any questions or would like more information about the new GRAPH system or permit holder practice reviews, please contact our Professional Practice team.