Chasing Helium
The charms of the cache have enticed professional geoscientist Kevin Morrissette—throughout his body of work, he's been in pursuit of underground knowledge.
"I grew up in Sparwood, B.C., a very big mining town. My dad was a miner, and my first summer job was in a mine. I worked in the industry for quite a while." A coal-burning furnace fuelled by loads of black carbon from nearby mines heated his childhood house for a time. It was at a mine where he first noticed geoscientists collecting rock samples. "And then they'd run off to their lab, and I thought it looked like a good job."

Since becoming a geoscientist himself, he's shifted from searching the seams of B.C.'s southeastern coal belt to pinpointing what some geoscientists describe as one of the most abundant elements in the universe. It's also the most elusive to find in the subsurface—he's chasing helium.
A noble pursuit
"Helium is integral for our modern world, for all the electronics and superconductors, and supply is going down. It's a scarce resource, and it's non-renewable. From an exploration standpoint, there's a really good opportunity. It's an emerging market for Alberta and Canada."
The noble gas was recently added to Canada's Critical Minerals list and there is increased need for helium resources for space exploration, cryogenics devices and magnetic resonance imaging machines, and other ever-developing technologies.
A slippery pool of success
Morrissette says helium is not as elusive as one would think, just elusive in economic accumulations. These are the amounts he's successfully pinpointing for Avanti Energy, a helium exploration company and APEGA permit holder—he serves as its Responsible Member. The company was formed two years ago by oil and gas industry veterans and has since drilled two wells in Greater Knappen, Mont.—one resulting in what Morrissette explains is a "major discovery," with 1.1 per cent helium in the gas stream.
"That's exactly what we're looking for," he nods. "Almost as important, if not more important: the gas stream is 98 per cent nitrogen, meaning it has only a minor trace of hydrocarbon in it." Avanti is now working with Journey Engineering to evaluate helium processing facility options to bring the approximately eight-square-kilometre underground pool and corresponding discovery well into production.
Simultaneously, Avanti is on a steadfast search for the elusive element throughout Alberta and Saskatchewan, aided by the availability of data from past wells. Morrissette shares that a lot of the information comes from interpreting this historical data. "It's not handed to you on a platter—you have to take that information and ask how it fits. You work until you get something you're happy with. That's traditional geology." It's also the secret to locating the crafty gas—each helium exploration company has its own developed markers to identify these potentially prosperous pools.
The Houdini of the underearth
He likens the small, sly element to an escape artist, the Houdini of the underearth. As soon as it sees a way out—of underground or a balloon—it's on its way to the atmosphere. "When I started, I had no idea how common it was to see it in trace amounts, everywhere, including areas I'd worked in before as an oil and gas geologist."
As a helium hunter, he uses skills he seasoned in the oil and gas sector. "It's a bit old school in the methods we use to search for, and ultimately drill and produce it." He shares that it hearkens back to the methodology he used while searching for gas in shallow areas in eastern Alberta, looking for little gas traps and vertically drilling them out.
Morrissette uses another traditional skill in his role: the scientific artistry of creating a geological map. He expresses data with winding lines lying fluid among the jut of fluorescent pink rock boundaries. Numbered square plots sit subtly in the background like precise, mathematical allegories. It's his favourite part of the job, and an important element to success. The specificity of finding helium is smaller scale. "We're going down to areas that are a mile wide, and you must be accurate. It's pretty easy to miss it. And if you miss it chasing for helium, you end up with nothing."
A buoyant industry
One may think Morrissette, on the front lines of the helium hunt, would preserve the current stock—but he still celebrates his son's birthday with buoyant balloons. He's charting and analyzing the deliverables of the millions-of-years-old production plant underground, hedging his bets on helium exploration just beginning to rise.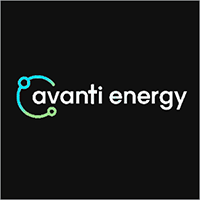 Permit Holder Avanti Energy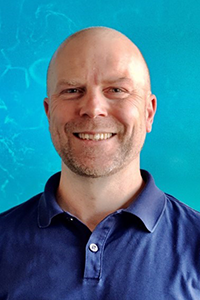 Kevin Morrissette, P.Geo.