2002

:

R.S. Tenove, P.Eng., FEC, FGC (Hon.)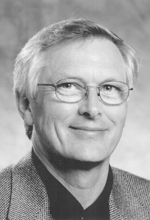 Ron Tenove earned his B.Sc. and M.Eng. degrees from the University of Alberta in 1970 and 1971, respectively. He has over 35 years experience as a consulting engineer working throughout Western Canada in project, manager and executive positions. In recent years, as a marketing consultant and executive coach, Tenove has extended his geographic portfolio into the U.S. and Western Europe.
Tenove is a strong advocate of continuous professional development. He has taken periodic management, geophysics and environmental chemistry courses to complement his project management role on a wide diversity of projects in the geo-environmental industry. He has presented professional development workshops on a variety of topics including contract employment and entrepreneurship.
After 26 years as a consulting engineer in the geotechnical and prime consulting sectors, he opened R.S. Tenove Professional Services in 1996. He provides consulting services to government, utilities and the consulting services and advanced technology sectors to assist in the development and implementation of strategies for the advancement and marketing of new technologies and business practices.
Tenove is also very involved in programs assisting others to grow as professionals including a term as president of the Consulting Engineers of Alberta in 1995-96. In 1999, he was elected to APEGGA council after serving on the practice standards committee. Tenove was president in 2002-03 providing a focus on national relevance and council teamwork. He was made an Honorary Life Member in 2003. In 2009, he was named a fellow of Engineers Canada and in 2013 he was named honorary fellow of Geoscientists Canada.
Active in community programs, Tenove has held board positions with the Alberta Chamber of Resources and the Make-A-Wish Foundation. He serves as a working group chair for the Pacific NorthWest Economic Region and the co-chair of major industry conferences.
Tenove has written and presented technical papers on infrastructure assessment, geomechanics and value engineering in Canada, the U.S., Australia and Norway.
He and his wife Pat operated the APEGGA golf tournament for 30 years (until 2007).