1941

:

Wilfred E. Cornish, P.Eng.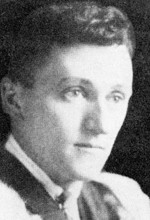 Born in 1901 in Broadview, Sask., Wilfred Cornish grew up in an era of discovery. His interest in science led him to Manitoba with a B.Sc. in electrical engineering. He was employed by the Winnipeg Electric Co. during the summer of 1925.
The following winter he joined the University of Manitoba as a demonstrator, a position he held until 1926. Following this he moved to Peterborough, Ont., to join Canadian General Electric Co.
In 1927, Cornish came to Edmonton to lecture at the University of Alberta. He earned an M.Sc. in 1933 and became a member of the Association of Professional Engineers of Alberta (APEA; now The Association of Professional Engineers, Geologists and Geophysicists of Alberta) in 1934.
During his tenure at the university (1927-42) Cornish was active as an adviser to the Electrical Engineering Society (EES) on campus, taking particular interest in the EES newspaper. Held in high regard by both faculty and the student body, he was made an honorary president of the society in 1938.
An active member of the Association, he served on council from 1937-38 and served as president from 1941-42. A strong supporter of self-governance, he travelled the province speaking to members about the importance of registration and advocating the significance of being a professional.
He served briefly as registrar during the early part of 1942, until illness forced him to resign. In November of 1943 he passed away at the age of 42.