2008

:

Gordon D. Williams, P.Geo., PhD, FGC, FEC (Hon.)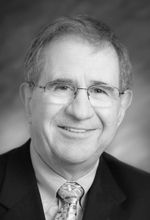 Dr. Gordon Williams was born and raised in a farming community in southwestern Manitoba. He obtained his B.Sc. from Brandon College (former affiliate of the University of Manitoba) in 1955 and his PhD in geology in 1960 from the University of Alberta.
Over the course of his career, Williams worked on numerous oil and gas, oil sands, oil shale and coal projects across Western Canada and the Northwest Territories. He also operated his own consulting company.
Williams was active in the advancement of the geoscience profession and its future professionals. He taught geology and served as chair of the Geology Department at the University of Alberta. Williams also taught at the University of Queensland in Brisbane, Australia, and served as dean of Science and Technology at Mount Royal College. He also held a position as a sessional instructor in petroleum land management at the University of Calgary's Haskayne School of Business.
Williams was a key player in APEGGA's regulatory functions. An active APEGGA volunteer for more than 30 years, he served as a member of the Board of Examiners, the Nominating, Discipline and Investigative Committees, the Practice Review Board, the Education Coordinating Committee, the CSEG/CSPG/APEGGA Liaison Committee, the Student Liaison Committee, the Geoscience Liaison Group, the Communication Committee, and the Aboriginal Affairs Advisory Committee. He was a member of APEGA Council (1989-95) and its second vice-president for two years before becoming president in 2008.
Nationally, Williams played a pivotal role in establishing the Canadian Council of Professional Geoscientists (CCPG), serving as chair of its Board of Directors and as president. He was an honorary member and past-president of the Canadian Society of Petroleum Geologists (CSPG), a distinguished fellow of the Geological Association of Canada (GAC), and an honorary fellow of Engineers Canada. In 2013, he was named a fellow of Geoscientists Canada.
Williams has also been recognized by receiving APEGGA's L.C. Charlesworth Professional Service Award, APEGGA's Honorary Life Member Award (2009), CCPG's first-ever Canadian Professional Geoscientist Award, GAC's J. Willis Ambrose Medal, and CSPG's President's Award.
Williams passed away in 2022.