About APEGA
Created on April 10, 1920, the Association of Professional Engineers and Geoscientists of Alberta (APEGA) regulates the practices of engineering and geoscience in Alberta on behalf of the Government of Alberta through the Engineering and Geoscience Professions Act.
We are the largest association of self-regulated professionals in Western Canada. Our members work in diverse industries, contributing significantly to Alberta's economic success and enhancing the quality of life Albertans enjoy.
Our main regulatory function is licensing individuals and companies that want to practise engineering and geoscience in Alberta. Applicants and companies that meet APEGA's standards for ethical, professional, and technical competency earn the right to practise and use reserved titles and designations.
APEGA professionals and permit holders—companies and other organizations that practise engineering, geoscience, or both—have a shared commitment to public safety and well-being through the self-regulation of the professions. Serving the public interest is our privilege and our responsibility.
APEGA also takes part in the national conversation on engineering and geoscience issues through our involvement with Engineers Canada and Geoscientists Canada.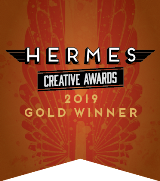 The APEGA promotional video was recently awarded three Gold 2019 Hermes Creative Awards!
APEGA Responsibilities
License professional engineers and geoscientists
Set practice standards
Develop codes of conduct and ethics that govern members and permit holders
Investigate and discipline members and permit holders
Investigate and take action against individuals and organizations that practise our professions without licences or permits
Investigate and take action against individuals and organizations that use our protected titles without licences or permits
Provide services to members and permit holders to support them in their professional practices

Vision Statement
Building a safe and resilient Alberta.
Mission Statement
APEGA safeguards the public welfare of Albertans by proactively regulating the practices of engineering and geoscience.
Diversity Statement
Encourage a business culture of belonging, inclusion, and diversity for equity within the engineering and geoscience professions.
Structure
APEGA has more than 72,000 members.
APEGA Council consists of elected professionals and public appointees who determine the strategic direction of the organization. This direction is implemented by the Registrar & CEO, who is responsible for the operation of the organization.
APEGA staff is organized into three departments: Regulatory, Operations, and Administration. The Registrar & CEO and the leaders of each group meet regularly to coordinate the operation of APEGA.
APEGA also has boards and committees that assist Council and staff on strategic and operational matters.
To better serve members, applicants, and the public, APEGA has offices in Edmonton and Calgary.