APEGA Teacher Professional Development Program
APEGA recognizes that teachers are key in the development of knowledge, skills, and attitudes crucial for our future professional engineers and professional geoscientists. We strive to provide training and resources to assist teachers in fostering a love of learning and creating real-world connections to curriculum.  
The APEGA Outreach team supports educators in connecting curriculum to engineering and geoscience by offering professional development opportunities, sharing curriculum design resources, and delivering sessions at teachers' conventions and staff training days.
Interested in organizing a PD opportunity at your school or accessing resources for your classroom? Send us an email at [email protected].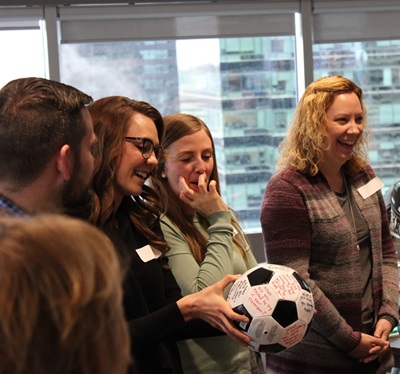 ---
Feedback from Past Participants
The topics were relevant. APEGA is on the cusp of emerging trends that educators need to be responsive to. –Elementary Educator
The hands-on activities are second to none. –Elementary Educator
The session is well thought for the future and where we can take our students. It is very relevant across the curriculum and reaches for teachable moments. –Elementary Educator