Ivan Finlay Leadership Award
This award honours and recognizes students who have effected positive change while in a volunteer leadership role in either campus organizations or community organizations. There are up to ten awards of $1,250 each available for the 2023–2024 award period.
Applications are Open
Review the requirements and submit your application before February 18, 2024.
Eligibility
Students must be enrolled in an engineering, geology, or geophysics undergraduate or graduate degree program in Alberta. Graduate students must also be either a member-in-training or applicant with APEGA.
Award recipients will be students who demonstrate that they have, within the last two years, effected positive change while in volunteer leadership role(s) in either campus organizations or community organizations. To be successful, you will want to demonstrate how you've:
shown leadership in fostering equity, diversity, and inclusivity (EDI) by authentically articulating its value, constructively challenging the status quo, and inspiring others to join
promoted awareness, including leading by example, of the benefits to society of increasing the participation and inclusion of under-represented groups in campus and/or community activities or initiatives
demonstrated a desire for continued learning through a curious mindset and by authentically connecting with people and including them in ideation and decision-making to foster an inclusive culture
acted as an ambassador to the wider community(ies) on behalf of the engineering/geoscience faculties and/or the engineering/geoscience professions
exemplified a high standard of integrity by leading through example and maintaining high personal standards
What is EDI?

Equity is about fairness. When we talk about equity, we're not talking about everyone being treated the same (equality); we're talking about everyone being treated in a way that facilitates their full participation, where they reach their full potential (equity).
Example: A department held a guest speaker series webinar that was "open to all" (equality) but hadn't enabled closed captioning. The department's next webinar used closed captioning, creating space for the participation of individuals with English as a second language and those with hearing impairments.
Diversity is the variety of unique qualities, attributes, values, and characteristics we all possess, which go beyond visible differences. Diversity is complex, infinite, and dynamic, and it is an inherent part of being human.
Example: Diversity dimensions include interests, gender, race, physical and cognitive ability, socioeconomic status, learning styles, cultural norms, values, perspectives, and so on.
Inclusion is an intentional action to create a space where everyone belongs. Inclusion is a choice that goes beyond an invitation or creating space for someone or a group.
Example: An employer only hires people who are neurodiverse (creating space) whereas their competitor hires staff of all abilities and diversity dimensions, providing necessary support and accommodations for all their staff to succeed (inclusion).
Submissions must include:
a complete application form with supporting documents that showcase the applicant's achievements.
a minimum of two reference letters, which the applicant will be responsible for obtaining and submitting. Please note that reference letters may not be dated earlier than 12 months prior to the date of your submission. References must:

know the applicant.
be professional references in a leadership position, not peers.
be able to comment on the applicant's leadership and EDI experience and abilities.

include proof of enrolment (official university documentation) in an engineering or geoscience degree program in Alberta.
Incomplete applications will not be considered.
More on Reference Letters
Your referee must be a professional reference who is in a leadership position, not a peer. Examples include:

professors
managers
team leaders
committee chairs

The reference letter may not be dated any earlier than twelve months prior to the date your application is submitted.

The reference should detail:

the referee's relationship to the applicant.
information about the applicant's leadership experience, including positions and achievements.
Speaks to the candidate's experience as a leader
Include specific examples of where the candidate was in a leadership position and what their achievements were, how the candidate incorporated equity, diversity, and inclusion knowledge into their leadership roles and made a positive impact on their communities.

Please explore the reference links below to learn leading practices for requesting a reference letter.

APEGA reserves the right to contact all references submitted with your Ivan Finlay application. Your references may be contacted within two weeks following the application deadline. Please ensure their contact information is up to date.
Get Inspired by Past Recipients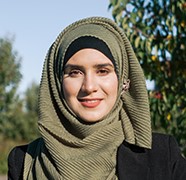 Ingredients of an Engineer
Already a tenuous time of unknowns for every new graduate, entering the workforce while living through a global pandemic brought a new element of ambiguity for Nima Macci, E.I.T.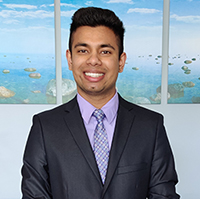 A Circular Social Service
Shantanu Naikade, E.I.T., a decarbonization engineer-in-training at Shell working in agriculture and forestry, is a big supporter of circular economies—physically and socially.