Ivan Finlay Leadership Award
This award honours and recognizes students who have effected positive change while in a volunteer leadership role in either campus organizations or community organizations. There are up to six awards of $1,000 each available for the 2023 award period.

Applications are Closed
Award recipients will be contacted in the spring.
Eligibility
Students must be enrolled in an engineering, geology, or geophysics undergraduate or graduate degree program in Alberta. Graduate students must also be either a member-in-training or applicant with APEGA.
Criteria
Award recipients will be students who demonstrate that they have, within the last two years, effected positive change while in volunteer leadership role(s) in either campus organizations or community organizations.
To be successful, you will want to demonstrate how you've:
shown leadership in fostering equity, diversity, and inclusivity by authentically articulating the value of EDI, constructively challenging the status quo, and inspiring others to join in
promoted awareness, including leading by example, of the benefits to society of increasing the participation and inclusion of under-represented groups in campus and/or community activities or initiatives
demonstrated a desire for continued learning through a curious mindset and by authentically connecting with people and including them in ideation and decision-making to foster an inclusive culture
acted as an ambassador to the wider community(ies) on behalf of the engineering/geoscience faculties and/or the engineering/geoscience professions
exemplified a high standard of integrity by leading through example and maintaining high personal standards
Submission Contents
Submissions must include:
completed form

at least two professional letters of recommendation



proof of enrolment at a post-secondary institution
Detailed selection criteria are outlined on the application form.
Get Inspired by Past Recipients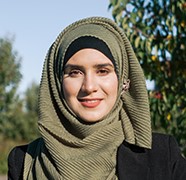 Ingredients of an Engineer
Already a tenuous time of unknowns for every new graduate, entering the workforce while living through a global pandemic brought a new element of ambiguity for Nima Macci, E.I.T.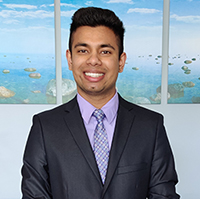 A Circular Social Service
Shantanu Naikade, E.I.T., a decarbonization engineer-in-training at Shell working in agriculture and forestry, is a big supporter of circular economies—physically and socially.