The APEGA Rock & Fossil Clinic
The APEGA Rock & Fossil Clinic serves as an introduction to the wonders of geoscience and what a career in geoscience could look like. This event connects the public with professional geoscientists and geoscience students, and incorporates hands-on activities. Held annually on a Saturday in October, this fun, family-friendly event is free to attend!
Join us again in October 2021 to learn more about geoscience, and gain insights into your favourite rock, mineral and fossil samples.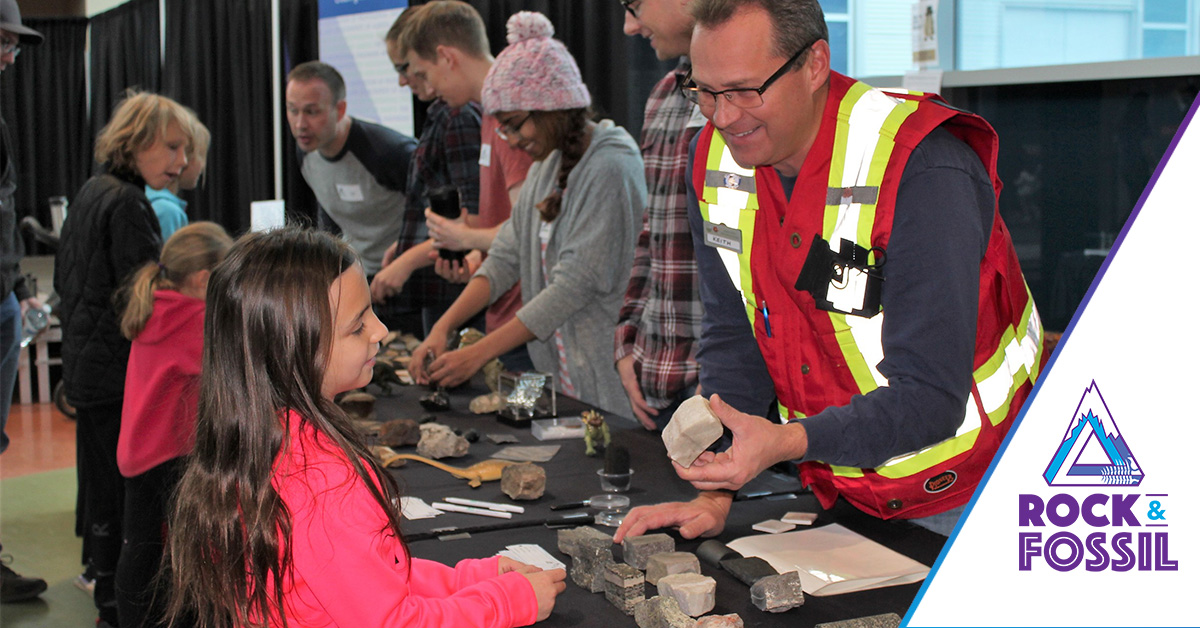 Recap of the 2020 Rock and Fossil Clinic
The 27th annual APEGA Rock & Fossil Clinic was held virtually in October 2020 and featured live presentations covering a wide range of geoscience topics.