The APEGA Rock & Fossil Clinic
Join us on Saturday, Oct. 1, for the 29th annual APEGA Rock & Fossil Clinic!
Free to attend, this family-friendly event is a great introduction to the wonders of geoscience and what a career in the profession could look like.
In the morning, connect virtually to hear tales of adventure and discovery in the Geoscience Game Show, and participate in hands-on activities led by partner organizations across the province. In the afternoon, travel to a partner organization site near you to learn about Alberta's rich geological history and all of the fantastic geoscience resources in your own backyard.
Following the event, complete one of our GeoHunts (geoscience-themed scavenger hunts) and be entered into a draw for prizes including books, resources, and admission passes to further your learning after the event.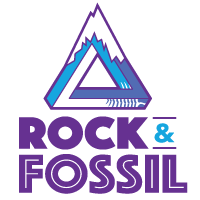 Schedule at a Glance
| Time | Session |
| --- | --- |
| 9:00 – 9:15 a.m. MDT | Welcome |
| 9:15 – 10:00 a.m. MDT | Geoscience Game Show |
| 10:00 – 10:15 a.m. MDT | Break |
| 10:15 a.m. – 12:00 p.m. MDT | Virtual Sessions with Partner Organizations |
| 12:00 – 1:00 p.m. MDT | Lunch & Travel Time |
| 1:00 – 5:00 p.m. MDT | In-Person Geoscience Experiences at a Partner Organization Location Near You |
See Session Details DOWNLOAD EVENT MAP

Can't Wait Until October?
Join us for a free, guided geoscience-walk in Calgary or Medicine Hat on Friday, September 23, and explore your backyard through the lens of a geoscientist!
Open to everyone 18 and older. Perfect for educators, university students, and lifelong learners.
Register as part of the Rock & Fossil Clinic.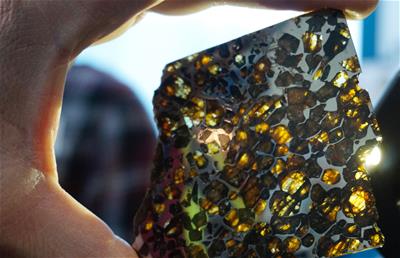 GeoHunts
Geoscience-themed scavenger hunts will be offered in the following locations:
Calgary, AB
Canmore, AB
Edmonton, AB
Successfully complete one of these three GeoHunts to be entered into the prize draw!
More details coming soon!
Learn more about rocks right now
Ready to register?
Some sessions have limited capacity—register early to reserve your spot!
Registration closes on Wednesday, Sept. 28, 2022, at 11:59 p.m.
Is Your Child a Girl Guide or a Scout?
By participating in this event they will be eligible to receive the Engineering crest.

Engineering and geoscience are interdisciplinary fields. You can find engineers and geoscientists working together to solve many different challenges. Some examples of engineering disciplines that closely align with geoscience include:
Civil engineering (bedrock and soil analysis, earthworks, foundation design)
Environmental engineering (mine wastes, hydrogeology and water management, GIS mapping and analysis)
Geological engineering (geohazards, mining)
Geomatics engineering (remote sensing and satellite imagery of earth processes)
Geotechnical engineering (geomechanics)
To receive an Engineering crest, please indicate that your child is a Girl Guide or Scout in the registration form. Crests will be mailed out to all eligible attendees following the event.