Ethical Practice Guideline Draft Revisions Available for Public Engagement until June 3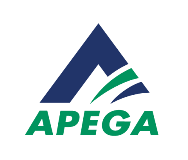 The Code of Ethics has been a guiding tool for APEGA professional engineers and geoscientists since its creation and adoption in 1930. Over the years, it has been amended to reflect technological and ethical changes in society. With the Code of Ethics and the Ethical Practice guideline, APEGA registrants have the tools they need to recognize and understand their ethical responsibilities, ensuring they meet the high standards of professionalism set for engineers and geoscientists.
Just as technology evolves over time and requires new regulations and guidance with regards to best practices and ethics, so too does our cultural and social environment. Registrants should reflect upon the positive and negative impacts of both past and present social constructs to ensure they behave ethically. In a self-regulated profession, it is their actions that build the public's trust in the professions.
APEGA has revised the Ethical Practice guideline and has now made the draft available for public engagement until June 3. As most unprofessional conduct complaints APEGA has reviewed in the past year concerned unethical behaviour, this updated guideline will help clarify and address some of the ethical situations registrants may encounter. The draft also includes new content with respect to
the environment
safe workplaces
whistleblowing
emerging technology
bias in the professions
pay equity
reconciliation with Indigenous Peoples
Various groups have contributed to these revisions, including APEGA's Professional Practice department, APEGA registrants who are subject matter experts on the topic, the Women in APEGA Advisory Group, a statutory board, and external consultants specializing in equity, diversity, and inclusion principles. APEGA also works closely with Engineers Canada in support of various programs for women and Indigenous Peoples in engineering.
Registrants are encouraged to refresh their knowledge of the Code of Ethics to ensure they are fulfilling their ethical responsibilities and making informed and balanced decisions. Furthermore, registrants are invited to provide feedback on the revised content in the draft of the Ethical Practice guideline to help shape the final version.
Review the revised Ethical Practice draft guideline and provide your feedback
Related information: