Notification of Changes to the Engineering and Geoscience Professions Act Regarding the Title of Software Engineer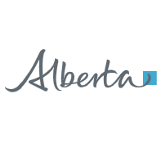 APEGA Public Function/Safety;Trust in the Professions;Member;Public;19 Regulatory;Software Engineering
I am writing to inform you of a significant change that will affect the engineering profession in Alberta. The Government of Alberta announced today that the title "software engineer" will be exempt and there is the potential for additional "related titles" to become exempt in the Engineering and Geoscience Professions (EGP) Act and General Regulation.
This means non-engineers in the technology industry will be legally allowed to call themselves software engineers. In addition, the minister for Advanced Education will have the right to add related technology-industry job titles that include "engineer" to this exemption. However, at this time, only the job title of "software engineer" is exempt.
It is important to note this change does not remove the requirement for individuals who practise engineering in the technology industry to become licensed with APEGA and for technology companies providing engineering services to obtain a Permit to Practice.
The government's decision to remove title protection for "software engineer" stems from lobbying by the technology industry, which believes it must use "software engineer" to recruit top talent to Alberta.
We believe title protection is vital to preserving public safety and maintaining high standards of practice and ethics. APEGA engaged in multiple meetings with the Government of Alberta and the technology industry. We offered potential solutions during our discussions, such as adding "non-registered" after the title software engineer for non-engineers. The government decided to go in another direction.
It is the government's role to create legislation, and as a regulator, it is APEGA's role to implement legislation. We have effectively regulated engineering and geoscience in protection of the public for more than 100 years and will continue to do so.
Jay Nagendran, P.Eng., FCAE, ICD.D, FEC, FGC (Hon.)
Registrar & CEO
---
Read more about how APEGA regulates licensed software engineers at apega.ca/titleprotection