APEGA Member and Permit Holder Dues Increase on July 1
APEGA Leadership;APEGA Public Function/Safety;Member;Permit Holder;27 Registrations;Value of Registrant Dues
The past couple of years have been tough for all of us in Alberta as inflation has caused the cost of everything to go up. To remain fiscally responsible and meet our regulatory requirements, APEGA has had to consider long-term solutions to address the impact of inflation and the increased operating costs of expanding regulatory activities. As a result, Council made the difficult decision to increase member and permit holder dues. The budget process is an operational matter, approved by Council and endorsed by the Audit Committee—as such, the dues increase did not go to membership for voting.
We know a dues increase is never welcome news. This change is necessary to ensure we remain a strong regulator and can continue to protect the public from unethical and unlicensed practice. Public safety is always the top priority for APEGA.
Starting July 1, 2023:
Professional member dues will increase by $54 to $446, plus GST.
The base rate for permit holders will increase by $50 to $550, plus GST.
The sole practitioner flat rate will increase by $50 to $300, plus GST.
For invoices with due dates between July 1 and December 31, 2023, members and permit holders will see the new amount. For those who have already paid their invoice this year, the new amount will appear on next year's invoice. For more information, see the Member and Permit Holder Dues page.
As some of our members may be unemployed or on leave, we encourage them to see if they qualify for a dues reduction before paying their annual invoice. We aren't able to apply a reduction once the invoice is paid.
What measures has APEGA taken to reduce costs?
Prior to Council making the difficult decision of increasing member and permit holder dues, APEGA found cost savings and efficiencies, and we obtained more revenue sources.
Examples include:
No longer mailing invoices or registration cards—members can access them in myAPEGA—to save on postage and printing costs
Automating processes for members through myAPEGA, such as ordering professional stamps
Keeping most events virtual, such as our annual general meeting and Nexus conference
Changing the phone system for significant and ongoing monthly savings
Reassessing contracts and adjusting renewals for improved efficiencies
What are my dues used for?
In addition to giving professional members the right to practise independently in Alberta, membership dollars support APEGA's regulatory work, which protects the public and sustains the professions. More than half of your dues go directly towards regulatory work. The remainder supports corporate services, professional sustainability, communication, and more.
Learn how member dues are allocated
Being a strong regulator means making ongoing improvements to processes. Over the past two years, we have reduced application-processing times by 22 per cent. We have also made capital investments in programs and systems, such as cybersecurity and myAPEGA.
How do APEGA member dues compare to other professional regulatory bodies?
Your professional dues are still one of the lowest in Alberta as compared to other major professions, such as teachers, accountants, doctors, and lawyers.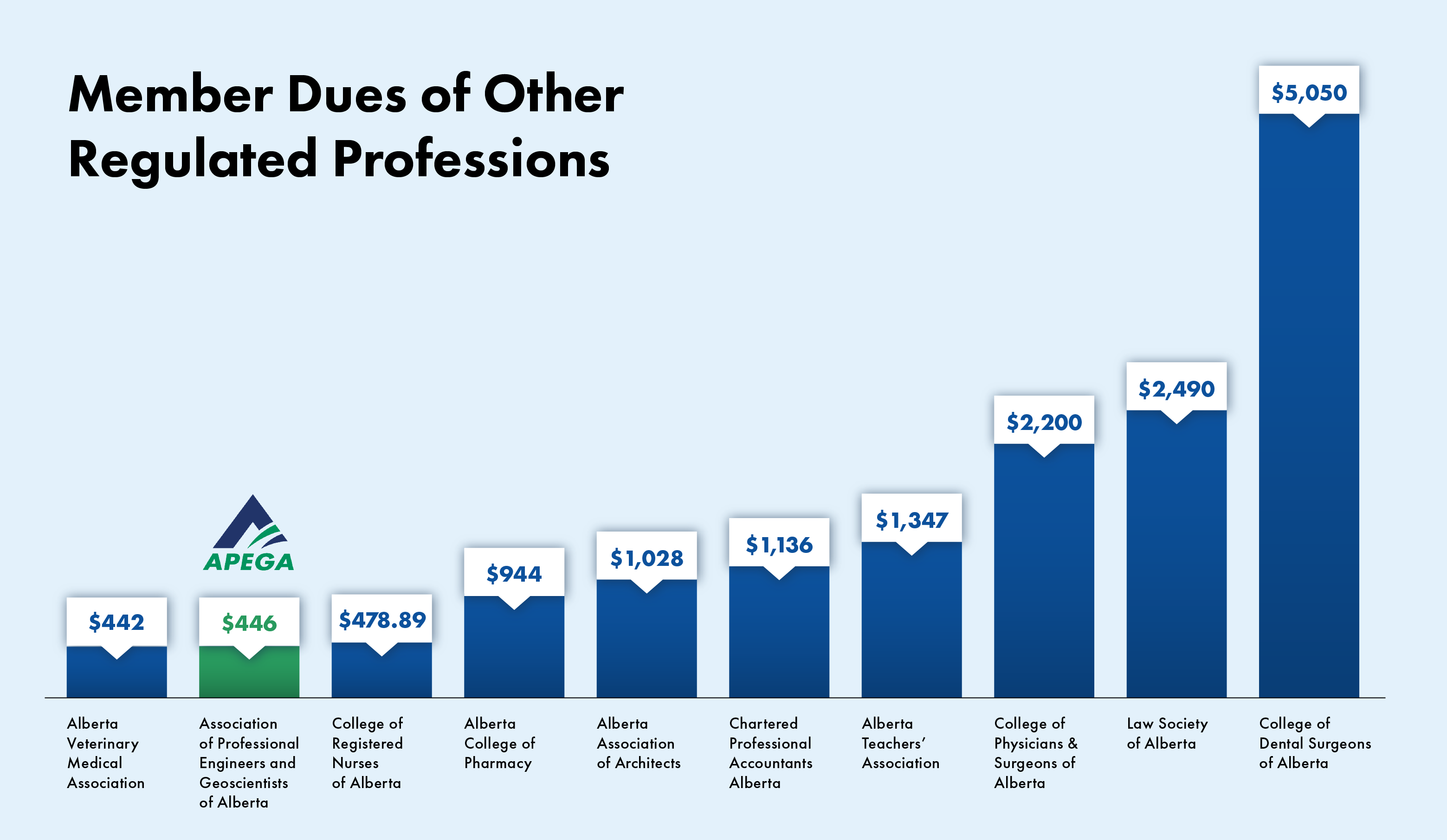 Figure 1: Chart showing the comparison of APEGA's member dues to other regulated professions in Alberta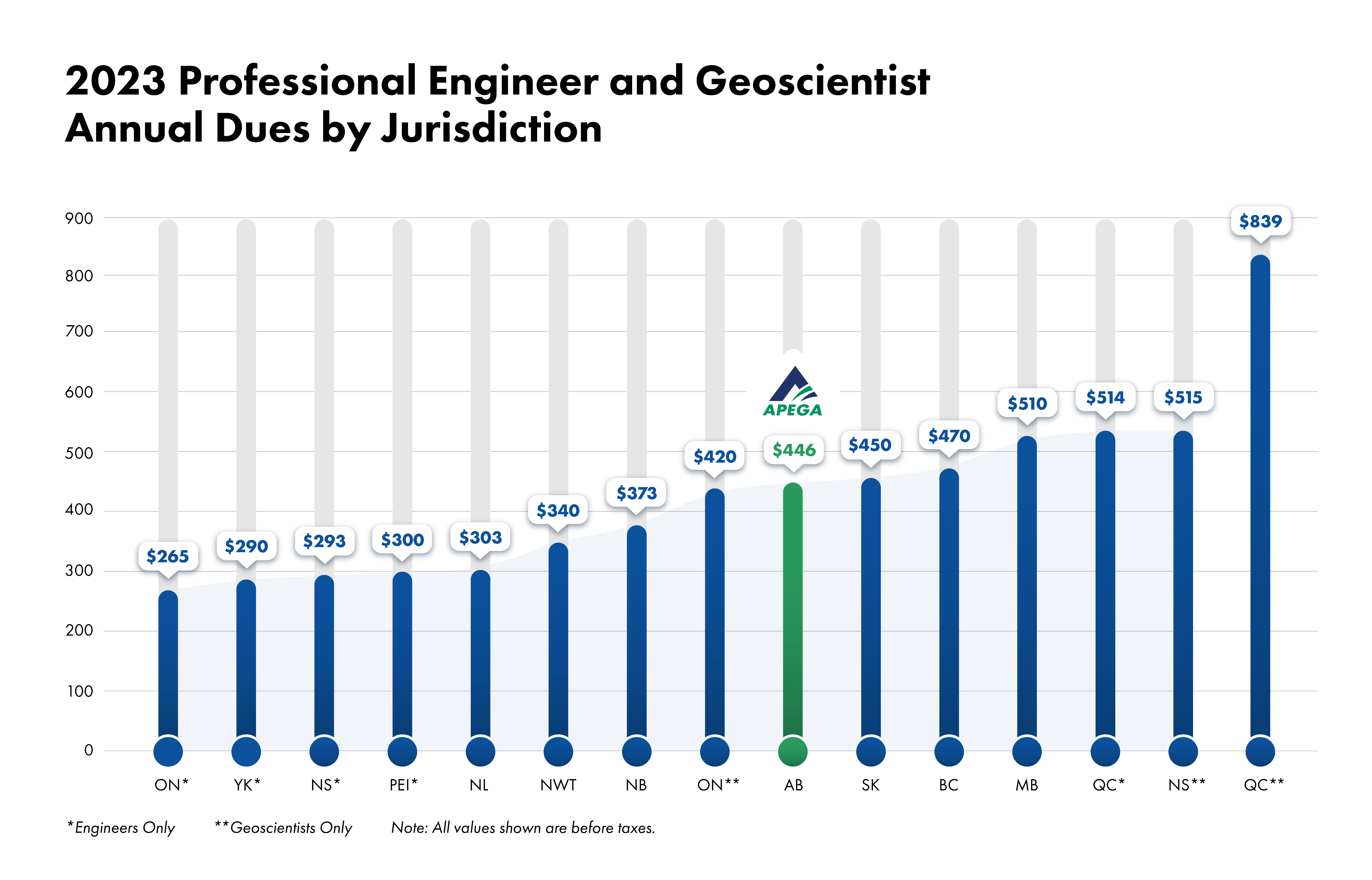 Figure 2: Chart showing the comparison of APEGA's member dues to other engineering and geoscience regulators across Canada