Update on Bill 23 Following the Adjournment of Legislature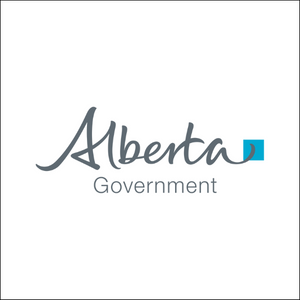 June 3, 2022 – On May 26, the spring sitting of the Alberta Legislature was adjourned until October 31, 2022. Bill 23: Professional Governance Act did not make it to third reading prior to adjournment and is currently on the order paper for further debate and discussion on October 31, when the next session of the Legislature begins.
What does this mean for APEGA and our members?
The Professional Governance Act was anticipated to come into effect in early 2023; however, because the house now stands adjourned, these timelines are expected to change.
APEGA continues to work with government representatives to identify the potential impacts of the Professional Governance Act on our current processes to ensure a timely response to any developments when the Legislature resumes. We will continue to update our members as we learn more information.
If you have any questions, please contact [email protected].
Please refer to the previously published news posts below for further background information.
---
May 2, 2022 – The Government of Alberta has announced the Professional Governance Act. Once passed, this legislation will consolidate and streamline nine acts and 28 regulations into a single umbrella act, with a minimal number of supporting regulations, that will govern all included professional regulatory organizations.
When the new legislation comes into effect in 2023, the Engineering and Geoscience Professions (EGP) Act will be repealed and replaced by the Professional Governance Act.
As the regulation of engineering and geoscience has unique needs and requirements, APEGA will work in consultation with the Government of Alberta to develop the necessary profession-specific regulatory schedules in the coming months.
Read the government's announcement
---
March 14, 2022 – For more than a century, APEGA has regulated the practices of engineering and geoscience in the province on behalf of the Government of Alberta (GoA) through the Engineering and Geoscience Professions (EGP) Act. We are the largest association of self-regulated professionals in Western Canada, with members and permit holders spanning diverse industries and contributing significantly to building a safe and robust Alberta.
This spring, the Government of Alberta intends to announce new legislation that combines 22 professional regulatory organizations (PROs)—including engineering and geoscience—under the same act within the Labour and Immigration Ministry.
This new legislation is anticipated to come into effect on Jan. 1, 2023. The new legislation will contain a generic act and general regulation relevant to all 22 PROs, along with profession-specific schedules and significant bylaw changes. This legislation intends to provide increased regulator autonomy to adapt to future regulatory needs.
A new act, the same self-regulated professions
When this new legislation comes into effect in 2023, each of the involved organizations will see their existing acts repealed and replaced. APEGA will maintain effective regulation of the professions while we prepare for any new processes and procedures called for under the legislation.
The new legislation will include items that are similar across all PROs, such as governance, accountability, professional practice and professional conduct, offences and penalties, and authority to make bylaws. Each PRO will also have its own schedule specific to its profession's requirements, such as scope of practice and the use of reserved titles.
Making the transition
The GoA is committed to reducing red tape, attracting investment, and addressing labour market needs through Alberta's Recovery Plan. In September 2020, the Labour and Immigration Ministry initiated the Streamlining Professional Legislation Project. In April 2021, APEGA and other regulators overseen by the Labour and Immigration Ministry provided input on opportunities to streamline professional legislation. This consultation, along with the government's desire to continue to look for red-tape reduction opportunities, led to the government consolidating the legislation of 22 PROs into one streamlined act.
During the implementation of this new legislation, APEGA will continue to effectively regulate the engineering and geoscience professions in Alberta and will provide members with updates and educational materials regarding the transition.
Please ensure you have the most up-to-date contact information in your myAPEGA profile so we can keep you informed of the upcoming changes.
---
For more information, please contact [email protected].