101st APEGA President Takes Charge During Global Pandemic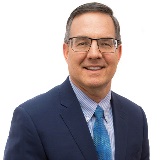 On April 24, APEGA's 101st president—an energy industry executive with 35-plus years of experience—took the helm during the unprecedented public health emergency. "I am committed to ensuring public safety and well-being through the regulation of our professions, even as the world around us changes dramatically," said John Van der Put, P.Eng., FEC, FGC (Hon.), in his inaugural video speech.
While remaining mindful of the global situation, Mr. Van der Put is focused on pushing APEGA forward. "The past months have been tough on all Albertans. Uncertainty can lead to fear, and at times, it seems there are more questions than answers. Council is working diligently to answer those questions and is providing the governance oversight and direction that enable APEGA to remain nimble and adaptable to the changing situation. And we are adapting."
Due to the health emergency, APEGA Council was unable to convene publicly to read out the election results at the 2020 Annual General Meeting in Edmonton on April 24, 2020. It invoked Bylaw 11 on April 2, which allowed Council to declare the results of the 2020 annual election as valid based on certified confirmation from Simply Voting, the third-party voting provider, and the 2020 APEGA Council Election Ballot Counting Committee Report.
"With the help of my fellow professionals, I will do all I can to lead APEGA to become an even stronger regulator and to serve the best interests of Albertans," Mr. Van der Put said.
Currently the pipeline project manager at Woodfibre LNG, Mr. Van der Put's accomplishments span the Americas in upstream oil and gas and pipeline development. He has extensive experience on APEGA Council, having served from 2007–2010 and again from 2012–2015, and as president-elect in 2019. He has a long history of volunteering his time on a variety of committees, including APEGA's Audit Committee and Finance Committee. He is a Fellow of Engineers Canada and an Honorary Fellow of Geoscientists Canada.
Council Members for 2020-21
Joining Mr. Van der Put on the 2020-2021 Council executive committee are president-elect Brian Pearse, P.Eng.; vice-president Lisa Doig, P.Eng.; and past-president George Eynon, P.Geo.
Elected or re-elected to Council in 2020 were Margaret Allan, P.Eng., P.Geo.; Darren Hardy, P.Eng.; RaeAnne Leach, P.Eng.; and Theresa Watson, P.Eng. They'll serve with councillors whose terms continue until at least 2021: Jennifer Enns, P.Eng.; Tim Hohm, P.Eng.; David Johnson, P.Geo., PhD; Walter Kozak, P.Eng.; Manon Plante, P.Eng; Melanie Popp, P.Eng.; Jason Vanderzwaag, P.Eng.; and Claudia Villeneuve, P.Eng.
Annual General Meeting Speeches
As we were unable to convene for this year's annual general meeting (AGM) on Friday, April 24, in Edmonton, we are happy to share the following video messages. We hope to see everyone next year.
Jay Nagendran, P.Eng., Registrar and CEO
George Eynon, P.Geo., Past-President
John Van der Put, P.Eng., Incoming President