Do You Work with Building Codes?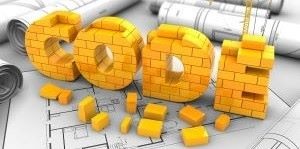 If your work involves knowing and following building codes, read on. Alberta Municipal Affairs, the Safety Codes Council, the Alberta Association of Architects, and the Association of Professional Engineers and Geoscientists of Alberta struck a task force in September 2019 to recommend updates to the National Building Code­—Alberta Edition Schedules. You have the chance now to provide your input on the recommendations.
Feedback is due on January 31.
What are the changes?
The most significant changes are:
clarifying the relationship between the owner and coordinating professional
simplifying and strengthening the role of the registered professionals of record
introducing a schedule for delegated registered professionals whose work is relied on by the registered professionals of record
What's in it for you?
Once published, the updated schedules will be used in the field by a variety of stakeholders, including owners, professional engineers, professional architects, constructors and contractors, safety codes officers, and the public. It will be relied upon heavily, so ensuring the schedules meet current needs is important.
The task force, which included APEGA licensed professionals, explored ways to improve current building code schedules to better protect the public interest. The National Building Code—Alberta Edition is adopted provincially and, in Alberta, is the responsibility of Alberta Municipal Affairs. The recommendations of the task force will inform Alberta Municipal Affairs in updating the schedules that, once adopted, will become part of the National Building Code—Alberta Edition.
Want to provide your input?
If you have experience using the schedules and have knowledge of what's working and what isn't, review the draft schedules and provide us with your feedback by January 31. Your voice is important—don't be left out of the conversation.
Download the draft schedules here. Once you've read them, direct your comments to [email protected]. Your effort goes a long way in ensuring your professional peers are working with the most up-to-date tools.
Want to be involved in future?
The task force is a great example of how volunteering can enrich your career, your profession, and your role in serving the public interest. Check our many volunteer listings to find opportunities that suit your interests and areas of expertise.