Trust the Engineers and Geoscientists Behind the Work
Discover how APEGA-regulated engineers and geoscientists are driving positive change towards a better tomorrow through their commitment to innovation, safety, and sustainability.

There are more than 68,000 highly skilled, regulated engineers and geoscientists in Alberta, whose innovative work drives progress in countless industries and ensures the safety and well-being of our communities. These professionals are at the forefront of innovation, driving Alberta towards a brighter future every day.

As the regulator of the engineering and geoscience professions, APEGA plays a critical role in upholding the high standards of education, experience, and conduct required for the professionals who are vital for our communities to thrive. Our mission is to safeguard the public welfare of Albertans by proactively regulating the practices of engineering and geoscience. By enforcing rigorous standards and providing ongoing support and guidance, we enable our members to achieve their full potential and contribute to a prosperous future for our province.
Trust the professionals behind the work
For more than 100 years, APEGA members have been instrumental in driving some of the most important innovations in science, technology, and industry in Alberta. From pioneering new methods of resource extraction to designing cutting-edge infrastructure, APEGA members have consistently pushed the boundaries of possibility.
This commitment to excellence and responsibility builds trust and confidence in Alberta engineering and geoscience professionals, which attracts investment, supports growth, and drives economic development.
Our members partner with our communities and contribute significantly to Alberta's economic success by enhancing the quality of life Albertans enjoy. Together, we are driving Alberta forward with courage and innovation.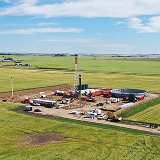 Breaking new ground and building trust with lithium extraction in Alberta
The lithium industry is bringing about massive change in Alberta – but the province is no stranger to major industry shifts. Alberta remains a site of innovation, with APEGA still working to protect public interest. Now, though, it's also helping to propel the province toward an electric future.
A century of supporting geoscience and engineering innovation
By the year 2025, more than five million people will call Alberta home. What's driving the Sunshine Province's growth is innovation – and Alberta's engineers and geoscientists are at the heart of it all.
The How of Wow
All around us are the achievements and spectacles of modern engineering and geoscience. They are everyday miracles. Ones we live alongside. Ones we can't live without. And we have engineers and geoscientists to thank for them. APEGA regulates these professionals, ensuring safety and world-class standards for all Albertans. We're proud to highlight a few of the stories and projects defining the professions and building our province's future.
When it comes to the structures, systems, products, and resources we all rely on, safety is always the top priority. As the regulator of professional engineers and geoscientists in Alberta, our mandate is to ensure that only qualified and competent professionals are licensed to practise, and that their work meets robust standards of safety and reliability.

Albertans can trust that the APEGA-regulated professionals behind the work are dedicated to keeping them safe.
We work to ensure public safety by regulating and enforcing high standards for engineering and geoscience practice in Alberta in a number of ways, including:
Education and experience requirements for all professionals.
Our Code of Ethics. Read about the Five Rules of Conduct that make up the Code of Ethics.
Ongoing and required professional development for our members through our Continuing Professional Development program. By requiring licensed professionals to engage in lifelong learning, this mandatory program emphasizes the vital importance for engineers and geoscientists to stay up to date on industry standards and advancements.
Investigating complaints and taking disciplinary action to ensure our members are adhering to professional standards and providing safe and effective services to the public.

We have been regulating engineering and geoscience for more than a century, and you can trust we will continue to be integral to Alberta's innovation, progress, and growth for the next 100 years. Because when you build trust, you can build anything.
What professions does APEGA regulate?
APEGA regulates more than 60 different geoscience disciplines and well over 100 engineering disciplines. Their profound impact on our world can be seen almost every day:
Mechanical engineers develop the machinery and tools we use in our homes, such as furnaces and kitchen appliances.
Civil engineers create plans for the neighbourhoods we live in and the roads and highways we drive on.
Electrical engineers design the electrical systems in our homes and the buildings we visit, along with devices like smartphones and tablets.
Hydrogeologists study how water interacts with the natural environment of rocks and soil to ensure water supplies remain safe and healthy.
Petroleum geologists find the energy sources we use in our cars and homes.
To protect the public, only permit holders and certain member categories have the right to use certain titles and designations. If you are not licensed, you can't use reserved titles or designations in job titles, on résumés, or on social media because the public may believe that you have the right to practise engineering or geoscience.
About APEGA
We are the largest regulator of self-regulated professionals in Western Canada. APEGA professionals and permit holders (companies and other organizations that practise engineering, geoscience, or both) have a shared commitment to public safety through the self-regulation of the professions.
Serving the public interest is our privilege and our responsibility.