Display of Branch Name for Registrants in myAPEGA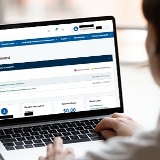 APEGA Supporting Members;Program Awareness;Member;13 Branches;Branches
As part of an improved myAPEGA experience, registrants can now see which one of APEGA's 10 branches they belong to. Branches serve an important role and are an integral part of APEGA operations.
Branches help to advance APEGA's strategic initiatives, enhance the profile of the professions in local communities, positively affect the professions' ability to serve the public interest, and act as the voice of members by providing feedback to APEGA Council.
Branches also hold value-added activities for registrants, such as networking events, golf tournaments, annual visits by the president, and the Science Olympics.
If you would like to be more involved in branch activities, consider applying to serve on your Branch Executive Committee (applications are open from November to December each year). Visit your branch landing page to learn more.
To view your APEGA branch, log in to your myAPEGA profile and you will see your branch name under Member Information. Your branch will be shown in the summary.
Please direct all inquiries and questions to
[email protected]
.