Meet the President, Manon Plante, CD1, P.Eng., MDS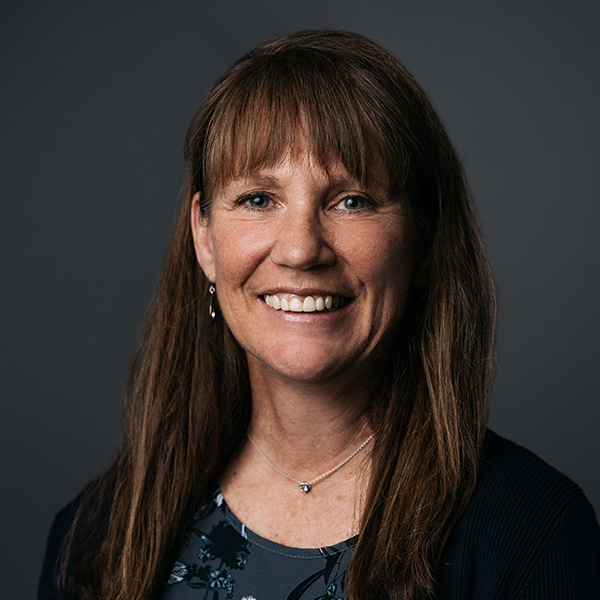 What makes an exceptional engineer?
"It's having a balance of obviously the technical skills, the science, the knowledge, and being able to apply them all. But I think today, being a good engineer is also having soft skills and making sure that first and foremost, you're building up your team together towards success. And when there's some challenge or some difficult moments, as the engineer, you bring people together. In fact, when you look at a great project, it's always led by an engineer who also has the leadership skills to bring people together. It's really good to have all the technical skills, but you need to also have the soft skills—it's the perfect marriage."

How do you feel about being president?
"I'm a part of a big machine. I'm the chair, I'm the president, but I've got 17 other councillors who work with me. You've got the whole team at APEGA that works with us. You've got all the other associations that work together: Engineers Canada, Geoscientists Canada. That's a lot of people. I'm just a happy part of all that."
Why is the partnership between engineers and geoscientists in regulation important?
"In all our applied fields, we complement each other, and we have the same mandate to protect the public. Some people may see it a little bit differently, but I think a marriage between the two disciplines is very important because engineering has to rely on the expertise of a geoscientist—there's a lot to know. You need the two fields. It's very important these two are a joint team."

What does being the eighth woman president of APEGA mean to you?
"I like to think that I'm in this position not because I'm a woman, but rather because of what I can bring—maybe the views I may have, my experience, and my expertise. I would think that's what makes me the next president, or the current president. I believe in opportunities, and this is an amazing opportunity to make a difference. Am I also proud to be a woman? The eighth woman? Of course! That's a little allure along the way, but I think as a society, it's important to see all of us as people."

What is something that helped shape your life?
"I was maybe 16 or 17 at the time. It was a Sunday afternoon and my dad asked me, "Why don't you drive the tow truck today?" And I was like, sure. I had just driven around, but okay, I can do that. I jump in. It was a little way out of the small municipality that we're from—we are approaching the place we need to go and help. It was winter and someone had just simply slid off the road because of the conditions. And my dad goes, "Why don't you go by yourself and talk to the owner of the vehicle?" I stepped out, 17 years old and wearing the uniform of our business. There was a gentleman, and he said "Hi." And I go, "Hi, so I see you slipped out. We're going to get you out of there." And he's looking at me like he had just seen something out of a cartoon book. I ask, "Is something wrong?" You could see he was thinking, "Are you by yourself? Are you going to do this by yourself?" And I'm thinking, I probably have done this a few more times than you have. But I said, "My dad is here to give me a hand if I need it." And at that point, I realized, I can do this. I can do whatever I want. After I pulled this person from out-of-town out, he was actually quite impressed. And that gave me the confidence to say, I can do whatever. It's going to be hard—I've had some hard and tough moments, but I always focus on [the fact] that you always learn. Sometimes it goes well, sometimes it doesn't, but it's like, where can I go next? That gave me the focus for the rest of my life."