New Massive Open Online Course Explores Global Energy Transition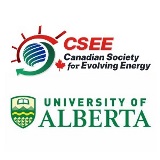 Climate change, rapidly evolving technologies, global considerations, and new options for energy creation solidify the 21st century energy transition as a complex topic on the minds of many engineers and geoscientists.
It's a topic Dr. Brad Hayes, P.Geol., FGC, is well-versed in as an adjunct professor in the Earth and Atmospheric Sciences Department at the University of Alberta and the secretary and outreach director of the Canadian Society for Evolving Energy (CSEE). Seeking a way to educate a wider audience on the varied facets of today's energy transition, Hayes turned to a method proven to reliably educate a mass of people—the massive open online course (MOOC).
With sponsorship funding provided by APEGA, Hayes worked with subject matter experts to build 21st Century Energy Transition—How Do We Make It Work?, now publicly available on Coursera.
All the energy sources we can get
The course comprises 28 lessons ranging in length from 10 to 30 minutes and takes approximately six weeks to complete. It explores energy transitions through history, discusses today's energy sources, and considers future engineering and geoscience realities and policy requirements.
Experts on energy sources and storage, supply chains, policy development, stakeholder engagement, and future planning explore a global viewpoint on energy that weighs energy security and environmental issues such as greenhouse gas emissions. They discuss current and potential energy sources such as coal, oil and gas, hydroelectricity, solar, geothermal, wind, biomass, waves and tides, and hydrogen, as well as industries increasing in utility and scope like energy storage, carbon capture and sequestration, and engineered carbon.
"What we really want people to understand through taking this course is that the answer to the energy transition is a bit of everything. When we see the benefits and challenges of the various types of energy, whether it comes from fossil fuels, classical renewables, or nuclear fusion, the one simple message is: We need all the energy sources we can get."
Participants can interact in several online discussion forums monitored by course authors and can earn a completion certificate by paying a fee and passing the quizzes. Working with the University of Alberta Energy Systems Signature Area, the course developers aim to make the MOOC eligible for university credit. APEGA members can earn continuing professional development hours by completing the MOOC.
Expect critical-mineral thinking from a global perspective
The course examines domestic and international supply chains, posing questions such as whether we have enough critical minerals.
"There are so many metals we need much, much more of to build renewable energy sources and energy storage. Many of those material supply chains are just not there today—to me that's a key challenge," says Dr. Hayes.
Environmental protection standards, availability of resources, funding, and appropriate locations for energy resource development define the varied global priorities in energy creation. Dr. Hayes explains these discrepancies can shift considerations—for some countries, access to adequate energy is more critical than staunch environmental protection.
"Controlling emissions is not anywhere near the top of the list in many parts of the world, including in countries that host over half of the world's population. Energy security is a higher priority in their eyes. As global citizens, we've got to work with that."
He hopes considering the United Nations Sustainable Development Goals throughout the MOOC will give participants a better understanding of these views. "If you don't have adequate energy, it's very difficult to meet any of the other sustainable development goals. It's very difficult to be sure you have fresh water, food, and a good education system, or that you're able to protect the environment."
Hayes says the course is summed up in one of the last lessons—what can we do better? This illustrates the goal of the CSEE MOOC: to learn to work together as a cohesive global community to make the imminent energy transition effective for all.

Learn More About the Global Energy Transition