Email Scams or Websites Impersonating APEGA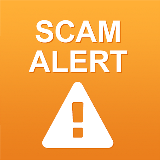 Have you been contacted by a company promising an expedited APEGA licence in return for money? Have you found information online about an APEGA scholarship with an unexpected entry fee?
It has come to our attention that several prospective APEGA applicants and students have been emailed about opportunities to improve their prospects for accessing Albertan jobs or education, and that APEGA offers programs that will assist with this, such as licensure or academic funding. The organization sending the email offers to help by expediting your application for an additional fee.
Clicking on the link in the email takes potential victims to a website that imitates a previous version of APEGA's site and contains fraudulent contact information. This website uses the domain apegga.org, though there may be other web addresses that are used for the same or similar scams.
These copycat websites do not belong to APEGA. We are working to have the fraudulent sites shut down.
We recommend you do not reply to any emails asking for money on behalf of APEGA, and do not click on any links in these emails or websites. It is important to note that only emails that come from the APEGA domain, apega.ca, are from APEGA (for example, email@apega.ca). We will not contact you using email addresses from other domains, such as Gmail or Yahoo.
We have reported these instances to the RCMP and the Canadian Anti-Fraud Centre. If you have received one of these emails or come across a suspicious website purporting to be APEGA, we request you do the same and that you also forward the information to us at [email protected].
Information on these and other types of scams can be found at the following sites:
As a reminder, online payment for APEGA applications is only made through a secure web portal within myAPEGA. In addition, APEGA takes your privacy very seriously and will not sell or give your information to an outside vendor without your consent.
To protect yourself and others from scams and fraud, we recommend you familiarize yourself with the tips and tricks noted on the Canadian Anti-Fraud Centre website.